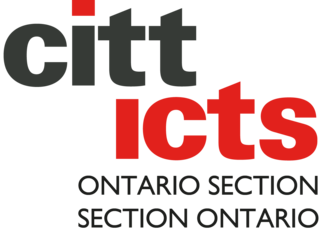 CITT/ICTS Ontario Section
Welcome to the Ontario Section Web Page. We would like to take this opportunity to introduce you to the Ontario Section of CITT/ICTS, the regional organization that represents members living and working within the geographic boundary of Ontario.
We endeavour to provide to our members programming designed to be educational, informative and collegial. We provide a conduit for those involved in technical theatre in Ontario to receive information and provide feedback to organizations such as The Advisory Committee for Live Performance to the Ontario Ministry of Labour, and Theatre Ontario.
2023 Board of Directors
Chair – Paul Fujimoto-Pihl
Secretary – John A. Macdonald
Treasurer – Aidan Ware (on leave of absence)
Vice-Chair, Acting Treasurer – Laura Coleman 
Corporate Representative – Vacant
Directors at Large

Emma Alderman
Don Finlayson
Justin Antheunis
Matthew Sirna
Call for nominations for the Board of Directors
The CITT/ICTS Ontario Section is seeking nominations for the Board of Directors for the 2023 / 2024 Year. This volunteer board directs the activities of the Ontario Section on behalf of the members. This includes our annual professional development conference ("Connect") which is held every January in Toronto. Other programming efforts may include venue tours, training and education sessions and social / networking opportunities.
If you are interested in participating as a board member, please provide the following information to ontario@citt.org before May 21, 2023.
Name:
E-mail Address:
Mobile Telephone Number:
Street Address:
Nominations shall close on Sunday May 21, 2023 at 22:59hrs Eastern Time.
Following the close of nominations, the proposed slate will be presented to the membership at the section Annual General Meeting. A date for the AGM will be established shortly and all Ontario members will be notified via e-mail.
Questions may be forwarded to the section Secretary John A MacDonald at JohnA@CreativeConstruct.com.
Thank you for your interest in the CITT/ICTS Ontario Section
---
Upcoming events
None at the moment.
Come back later, follow the Ontario Section Facebook page and/or Eventbrite page to stay informed.
Or sign up as a CITT/ICTS member to stay informed of our other events!
---
Past events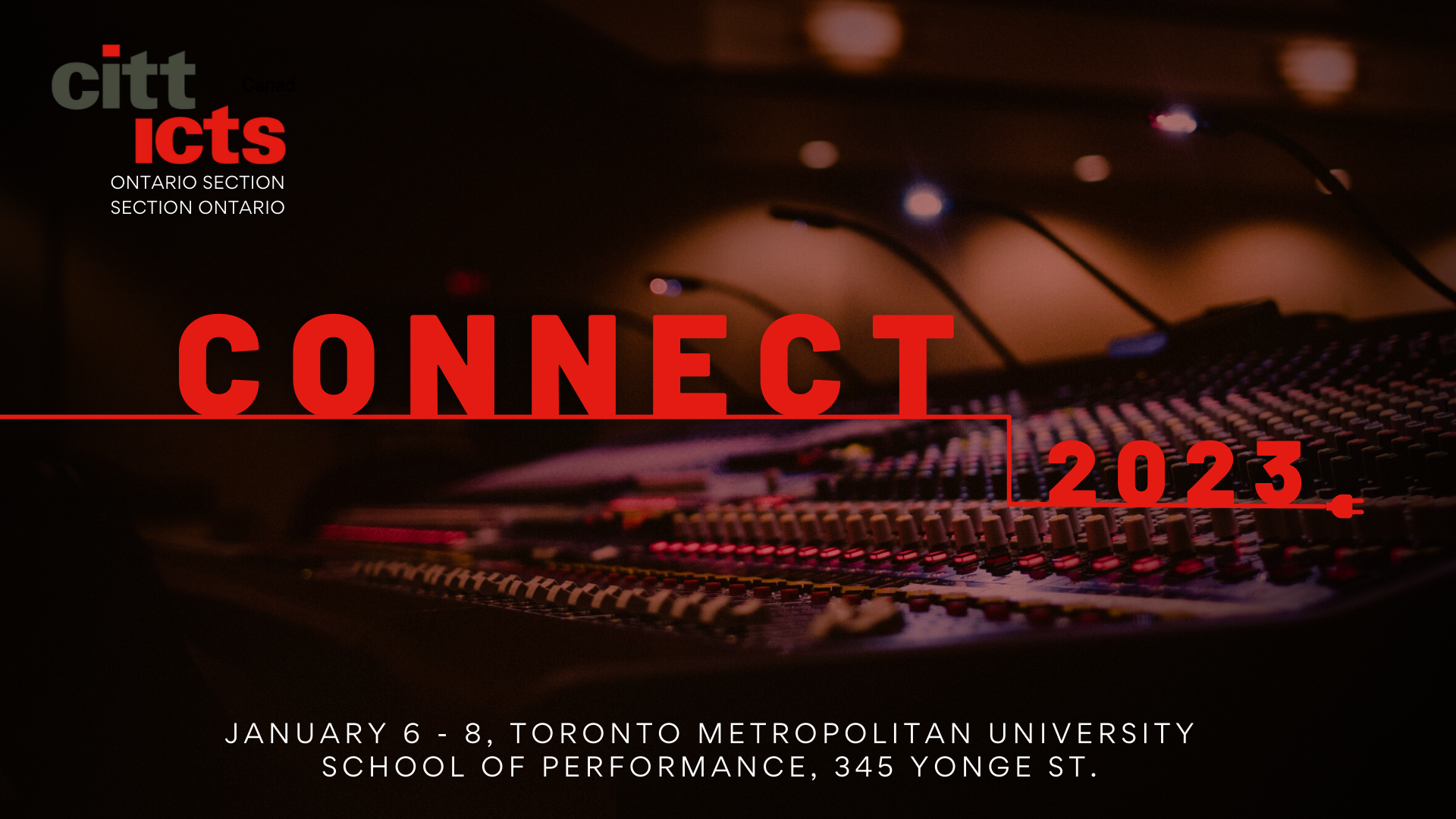 CONNECT 2023 | January 6 - 8, 2023
CITT/ICTS Ontario Section's annual networking and professional development event is back!

Bringing together professionals from across the industry, students from multiple post-secondary programs, employers, vendors, and manufacturers, CONNECT seeks to build bridges within the live entertainment industry in our region. From the ever popular Job Fair, where students (and professionals) can find their next gig, to educational sessions on the latest hot topics in the industry, there is something for everyone.
---
Contact information
CITT/ICTS Ontario Section 
Email :

The Sections of CITT/ICTS are independently constituted entities and are wholly and solely responsible for the content of their page on the CITT/ICTS website.