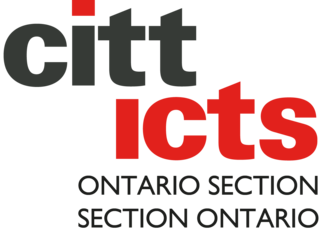 CITT/ICTS Ontario Section
Welcome to the Ontario Section Web Page. We would like to take this opportunity to introduce you to the Ontario Section of CITT/ICTS, the regional organization that represents members living and working within the geographic boundary of Ontario.
We endeavour to provide to our members programming designed to be educational, informative and collegial. We provide a conduit for those involved in technical theatre in Ontario to receive information and provide feedback to organizations such as The Advisory Committee for Live Performance to the Ontario Ministry of Labour, and Theatre Ontario.
2020 Board of Directors
Chair – Paul Fujimoto-Pihl
Secretary – John A. Macdonald
Treasurer – Aidan Ware
Corporate Representative – Vacant
Directors at Large

Justin Antheunis
Don Finlayson
Crystal Spicer
Laura Coleman
Upcoming events
None for the moment. Come back later or sign up as a CITT/ICTS member to stay informed.
---
Contact information
CITT/ICTS Ontario Section 
Email :

The Sections of CITT/ICTS are independently constituted entities and are wholly and solely responsible for the content of their page on the CITT/ICTS website.