TRAVEL & ACCOMMODATION
Accommodation - Enjoy a reduced rate when you book at one of these hotels | WARNING AGAINST HOTEL POACHERS:  Please note that we do not do business with any third party hotel booking agencies, only the hotels listed below are our official hotels for EXPO-SCÈNE.
Air Travel - Travel with Air Canada and save up to 10% with promo code | IMPORTANT: The Government of Canada has introduced a new entry requirement for those travelling to or through Canada who are not Canadian or American citizens, or permanent residents of Canada. You may require an Electronic Travel Authorization (eTA). For more information, consult canada.ca/eta to determine if this requirement applies to you.
Rail Transport - VIA Rail - Take the train and save 10% with promo code
---
Venue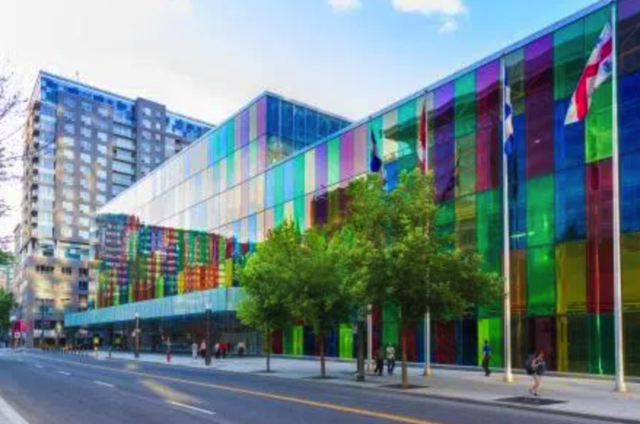 Palais des congrès de Montréal
Main entrance: 1001 Place Jean-Paul-Riopelle
Other entrance (recommended to EXPO-SCÈNE visitors): 201 Viger Avenue West
Loading and unloading dock: 163 Saint-Antoine Street West
Metro station: Place d'Armes (click here for the Montreal Métro Map)
⇒ Getting to the Palais des congrès de Montréal
---
Accommodation
EXPO-SCÈNE is pleased to offer special rates at these hotels near the Palais des congrès for your stay in Montreal!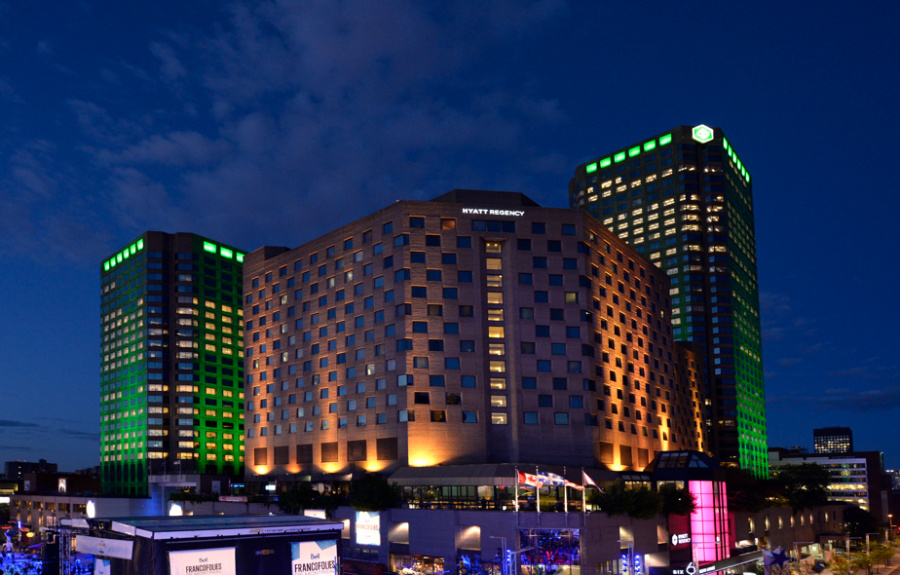 DoubleTree by Hilton Montreal
1255 Jeanne Mance Street Montreal, Quebec, H5B 1E5, Canada
Tel: 514-285-1450 // Toll-free: 1-855-610-TREE // Fax: 514-285-1243
Rate: $199,00 (plus fees and taxes)
Dates: April 10 to 15, 2023
_______________________________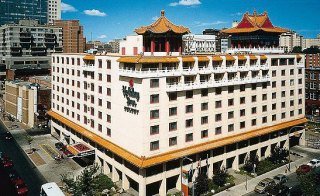 Holiday Inn Montreal Downtown
999 St-Urbain Montreal QC H2Z 0B4 Canada
Tel: 514 878-4030  // Fax: 514 878-6341
Rate: $179,00 (plus fees and taxes)
Dates: April 10 to 15, 2023
---
Air Travel

 CITT/ICTS's Official Airline
Air Canada is the official Canadian airline for EXPO-SCÈNE.
Participants can obtain a 10% discount on Flex, Comfort, Latitude, Premium and Business/Signature reservations No discount will apply to Tango bookings for travel within Canada or between Canada and the U.S. For International travel (destinations outside North America), discounts apply to all fares including Tango. For details on the discount applied to the different fares click here or visit Air Canada's Meetings and Events page.
To book a flight with your promotion code, access aircanada.com and enter the promotion code M9FVK6Z1 in the Promotion Code located in the flight reservation panel.
Applicable rules:
The booking is to be made to the following city: Montreal, YUL (QC)
The travel period begins Tuesday, April 04, 2023 and ends Saturday, April 22, 2023. Travel is valid Monday to Sunday.
No discount will apply to Tango bookings for travel within Canada or between Canada and the U.S. However, all bookings made using the promotion code will count toward the minimum 10 passenger requirement for Meetings and Conventions events.
Eligible Tickets. A ticket is eligible for the discount provided it has been purchased on aircanada.com, and provided the Promotion Code has been applied at time of purchase. Any ticket not purchased on aircanada.com for the purposes of travel to an Event will not qualify for any benefits provided by the Meetings and Conventions Product. A ticket purchased on aircanada.com but for which the applicable Promotion Code was not entered or was entered incorrectly will not be eligible for the Discount.
Discount. The Discount is applied to the fare at the time that the travel ticket with Air Canada is purchased. The Discount and the fare are subject to all applicable taxes and surcharges.
For website assistance or to reserve by phone, please call Air Canada directly at 1 800 361-7585. 
---
Rail Transport
 
Take the train to Montréal and save 10% on the best fare!
VALID
 
April 9th, 2023  to  April 16th, 2023
TERRITORY 
 
From all stations throughout the VIA Rail system to Montreal, QC and return.

RESTRICTIONS

 

 

 

 

Fare applies to a maximum of two passengers per booking.

One complimentary stopover is allowed at no additional charge.

For travel on all fare plans in Business class, the first stopover is allowed at no additional charge, provided that this stopover takes place in Toronto, Montréal or Ottawa only.

DISCOUNT

 

 

 
10% off the best available fare in Economy, Economy Plus, Business, Business Plus, Sleeper class. "Subject to the conditions and restrictions of the fare plan to which the additional discount is being applied."
EXCEPTION
 
Discount does not apply in any Escape fares and Prestige Class.
IDENTIFICATION
 
Participants must reference the event's VIA convention discount code: 14331
WEBSITE
 
www.viarail.ca