Canada's Leading Entertainment Technology Show,
in the heart of Montreal!
---
EXPO-SCÈNE is the only major Canadian event for professionals in the pro audio, sound, lighting, video, audiovisual and multimedia industries to see, hear and discover the newest entertainment technologies.
EXPO-SCÈNE is about educational TEC Talks on the latest topics. 
EXPO-SCÈNE is the place for networking between industry professionals.
EXPO-SCÈNE is over 75 exhibitors and 1700 visitors from across North America!  
Follow us on Facebook & Twitter!
---

PRESS RELEASE – Tuesday February 2nd, 2021
Montréal QC – The past year has been and this year continues to be a challenging time for the entertainment industry in Canada and around the world. The impact of the pandemic on our personal and professional lives has been unprecedented. None of us have escaped the pain of cancelled events and closed venues.
On March 12, 2020, the Government of Québec banned all events with over 250 attendees which led to the closure of the Palais des congrès de Montréal, just a few days before the opening of CITT/ICTS trade show EXPO-SCÈNE 2020. Even as we all dealt with crisis in the industry caused by the pandemic, we were determined to look forward to an exciting and successful EXPO-SCÈNE in 2021.
The 2021 edition was scheduled to take place on March 31 and April 1st, 2021, once again at the Palais des congrès de Montréal. However, the current situation prevailing in the province of Québec has forced us to once again postpone the event. The Palais des congrès de Montréal remains closed and we have reason to believe that the prohibition of indoor gatherings will be maintained, making it impossible to present EXPO-SCÈNE live, in person, as was intended. Many industry events, such as our annual conference Rendez-vous 2020 have been able to transition to on-line virtual events. However, the point of an industry trade show is to be "hands on" so we have elected to delay EXPO-SCÈNE to 2022. By then we hope that, with the introduction of effective vaccines, we will once again be able to hold large in-person events in Canada.
EXPO-SCÈNE 2022 will take place April 13 and 14, 2022 at the Palais des congrès de Montréal.
CITT/ICTS remains committed to serving the live performance and entertainment industries across Canada, and we thank you for your understanding during these exceptional circumstances. We are all looking forward to planning an amazing and rejuvenated edition of EXPO-SCÈNE in 2022!
The CITT/ICTS Board of Directors
-30-
For information: exposcene@citt.org / 514 504-9998
---
We wish to thank all of our 2020 exhibitors for their collaboration and understanding in these difficult times.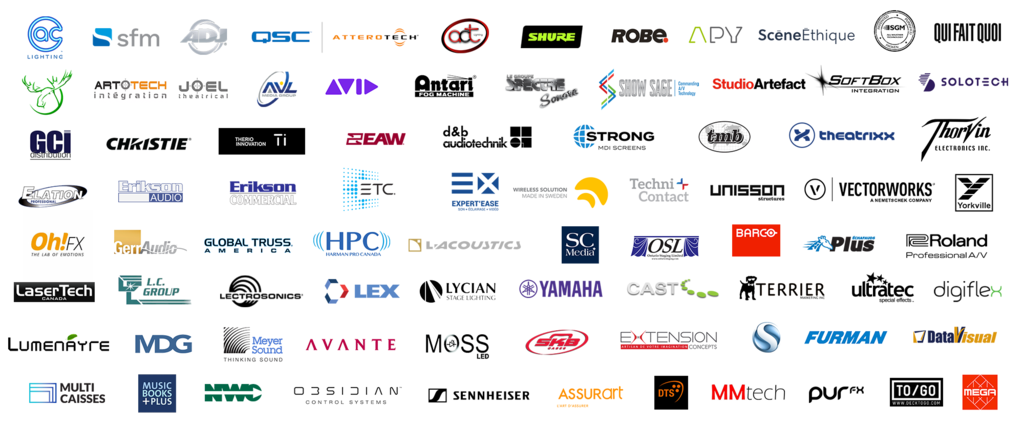 PHOTOS
Photo credit: milemot.com
All photographs are copyrighted and for the sole use of CITT/ICTS.
MEDIA PARTNERS