Inclusion, Diversity, Equity & Accessibility (IDEA)
Below is a list of inspiring initiatives and useful material. Please do not hesitate to contact us if some of this information if found to be obsolete, or if you have material you'd wish us to share here.
---

Means of Production Collective
Means of Production is a collective of Toronto-based Production Managers and Technical Directors advocating for safe, healthy, sustainable, and equitable work practices in Live Arts. They have been meeting together to research, consult, discuss, collaborate, and respond to the following questions:
What are the conditions under which we would be willing to return to work?
What is the work environment we want to create?
How can we make sure that the terms under which we return to work support an upending of existing oppressive power structures, and ensure safe and healthy working conditions for everyone?
Read their Mission Statement & Statement of Values.
Incubated by Generator. Funded by The Canada Council for the Arts.
---

Shaw Theatre Festival - Equity and Inclusion
We believe everyone should be treated fairly, equally and respectfully.
It is a simple principle, and yet we know that, in practice, it has not been true of the world in the past and is not true now. The world we live in puts systemic, societal barriers in the path of people who belong to marginalized communities. Historical structures that privilege some identities over others have been particularly problematic in the performing arts, where identity is immediately manifest. In the theatre this has been especially true of traditional Western and Anglophone drama.
---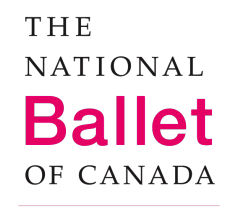 National Ballet of Canada - Equity, Diversity and Inclusion
Our Commitment to Equity, Diversity and Inclusion
The National Ballet of Canada recognizes the historical and present inequities of our artform. Through thoughtful and meaningful action, we strive for greater diversity, equity and inclusion in our work amongst our artists, volunteers, staff, partners, audiences and community. Our goal is to celebrate and reflect the inspiring diversity of Canada as we deliver artistic experiences that represent excellence.
Read the Full Statement
---

Association for Opera in Canada
The Association for Opera in Canada is committed to Equity, Diversity, Inclusion, and Anti-racism.
Beyond statements of solidarity, we demonstrate our commitments through action. Last year, we undertook a thorough revision and re-articulation our anti-harassment policy, are a signatory to the Respectful Arts Workplaces Code of Conduct, and deliver many programs in equity, inclusion and diversity for members and their boards of directors.
One of our newest actions is the development of a new Indigenous-led Guidance for the Opera Sector on Land Acknowledgements, with important insights on why we do them, and resources for further education.
---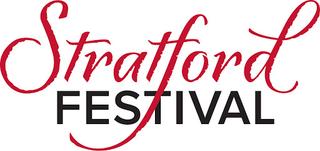 Stratford Festival - A message about anti-racism
"This is a season unlike any other, in a world that is pushing against boundaries imposed not simply by the pandemic but by societal structures.
Here at the Festival, we are listening to calls for change and taking them to heart. What better way to emerge from the cocoon of pandemic than beautifully changed?
In May of 2020 the world was rocked by the murder of George Floyd. The protests that followed forced a reckoning across society. The conversation intensified in Canada with the death of Joyce Echaquan in a Quebec hospital in September of 2020.
Like other arts organizations and corporations, the Festival issued a statement condemning racism, and in it we acknowledged the role the Festival, as an institution, has played in upholding systemic racism. [...]"
Download the EQUITY, DIVERSITY AND INCLUSION UPDATE:  FULL REPORT ON ANTI-RACISM INITIATIVES - July 2021
---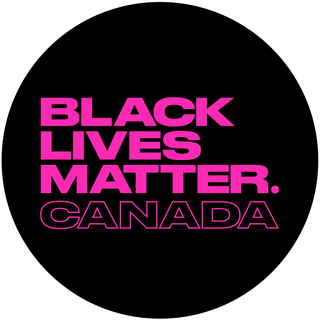 In 2017, Black Lives Matter — Canada was founded and began a three year incubation phase to better support chapters in partnership with the Black Lives Matter Global Network. The incubation phase involved the development of an organizational structure while simultaneously supporting the development of each new chapter.
Today, Black Lives Matter—Canada exists as a national resource for Black activism in Canada, by supporting independent local chapters and other Black-led community groups, launching Wildseed Centre for Art & Activism, and coordinating national campaigns such as Defund the Police, Black Mutual Aid Fund, and other programs.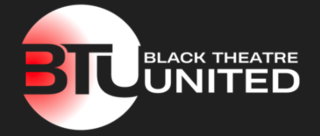 BLACK THEATRE UNITED - Equity, Diversity, Inclusion, Accessibility, and Belonging for the Theatrical Industry
Founding members of Black Theatre United include: Actors, directors, musicians, writers, technicians, producers and stage management, that are all members of the Black Theatre Community.
"As members of the Black theatre community, we stand together to help protect Black people, Black talent and Black lives of all shapes and orientations in theatre and communities across the country. Our voices are united to empower our community through activism in the pursuit of justice and equality for the betterment of all humanity. We will not be silent. We will be seen. We will be heard. We are here. Join us."
Download the document A New Deal for Broadway.
---

The Broadway League - Equity, Diversity, and Inclusion Committee - Speaker Series
The Equity, Diversity, and Inclusion Committee has developed a new speaker series, entitled Listen. Learn. Act: Conversations about Equity, Diversity, and Inclusion. The goal of this series is to allow us to come to a better understanding of one another by listening to and learning from different stories, whether they be told by prominent individuals in our industry, or leaders in the Equity, Diversity, and Inclusion arena sharing what they've learned from working in the field.
The League believes that the stories and viewpoints offered by the speakers here are critically important to building an equitable and inclusive community for all.  While the perspectives and points of view are varied in nature, the League does not intend to endorse any particular viewpoints or statements made by the speakers, but rather supports the dialogue and the need for a forum in which these important issues are discussed.
---

Bringing together theater artists and audiences often separated by physical ability, body type, economic status, gender identity and ethnicity.
The Chicago Inclusion Project exists to facilitate inclusive experiences and hiring practices throughout Chicago theatre.
Their foundational workshop Being Anti- Racist: An Active Action is designed for Theatre & Arts organizations and individuals who are looking for a comprehensive deep-dive into anti-racist art practices and actionable steps in becoming an anti-racist organization. After taking this workshop, your company will have a deeper understanding of where you stand and where you could be, giving you a clear idea of actions you can take to move into the next stage.
---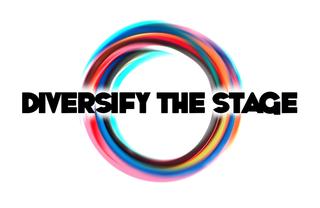 A network of industry professionals, and community engagement organizations collectively working to build a culture of accountability to establish more inclusive hiring practices and greater access to equitable opportunities in live music, events, and touring industries.
Mission: We seek to emphasize inclusion for Black, Indigenous, and People of Color (BIPOC); Lesbian, Gay, Bisexual, Transgender, and Queer (LGBTQIA+); Female-Identifying, Gender Nonconforming individuals and Disabled Persons, across all stages.
---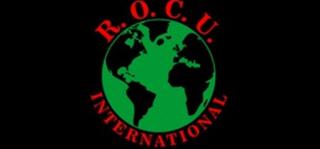 The Roadies Of Color United International Social Network is comprised of a diverse group of Professionals in the Entertainment Services, Concert Touring and Live Entertainment Industries.
This Social Network Group and the newly formed Professional Association is an organization where Professionals in the Entertainment Services and Live Concert Touring Industries can Unite, Network, Promote each other and to collaborate in order help promote a more diverse and and inclusive industry.
Our goal is to unite our industries in a way that has never been done before.
---

We are a grassroots organization in Minneapolis and St. Paul Minnesota made up of technicians and designers in various fields of the entertainment industry. We volunteer our time and resources (including personal financial support) to build a stronger community. Let us know what's going on where you are; let's share ideas for change.
Mission: To educate, connect, and empower entertainment technicians on workers rights and protections including reasonable pay, safer practices, and legal worker classification.
Diangelo, Robin - White Fragility : Why it's so hard for White People to talk about Racism
Eddo-Lodge, Reni - Why I am no longer Talking about Race
Joseph, Bob - 21 Things You May Not Know About the Indian Act: Helping Canadians Make Reconciliation with Indigenous Peoples a Reality
Joseph, Bob - Indigenous Relations: Insights, Tips and Suggestions to Make Reconciliation a Reality
King, Thomas - The Inconvenient Indian: A Curious Account of Native People in North America
Ngozi Adichie, Chimamanda - Americanal. A Novel
Obama, Michelle - Becoming
Oluo, Ijeoma - So you want to talk about race
Ward, Jesyn - Men We Reaped. A Memoir
Whitehead, Colson - The Nickel Boys
Kendi, Ibram X - How to be antiracists