Inclusion, Diversity, Equity & Accessibility (IDEA)
Below is a list of initiatives, statements, resources and organizations committed to actively support accessibility, anti-racism, and 2SLGBTQI+ inclusion, and to encourage diversity in all workplaces.
Do not hesitate to contact us if there is a resource you would like us to share here.
---
On this page: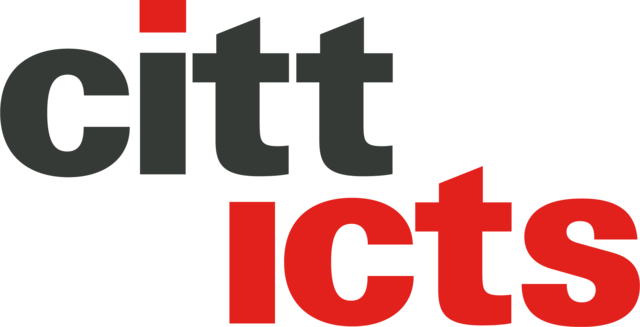 Canadian Institute for Theatre Technology
CITT/ICTS desires to be a diverse, equitable and inclusive organization and workplace where all members, volunteers and employees whatever their gender, race, ethnicity, national origin, age, sexual orientation or identity, education, socio-economic status, or disability, feel valued and respected. 
We recognize that Canada is a multicultural society and that our membership may include individuals from distinct cultural groups, and are committed to be a model of diversity and inclusion for the live performing arts industry. To learn more, please refer to Section Six - Diversity, Equity and Inclusion (DEI) of our Governance Policy.
---

The IATSE Pride Committee works to enhance LGBTQ+ members' inclusion, visibility, and potential for success within the union, the workplace, and the community, across our various crafts and geographic locations. The IATSE is committed to the principle that all people are equal, and therefore deserve respect and fair treatment, regardless of sex, gender identity/expression, or sexual orientation. Read their Equity Statement here.
The Committee is made up of IATSE members/officers/staff who identify as LGBTQ+. At every General Executive Board meeting we will hold an event for any self-identifying LGBTQ+ attendees to participate in. Throughout the year there will also be options for both LGBTQ+ members and their allies to participate through activism, parades/marches, education, etc.
IATSE recently joined the Call to Action to Ban Conversion Practices in Canada, read more here.
---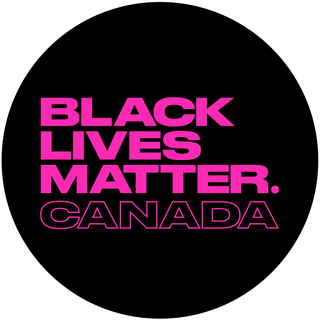 In 2017, Black Lives Matter — Canada was founded and began a three year incubation phase to better support chapters in partnership with the Black Lives Matter Global Network. The incubation phase involved the development of an organizational structure while simultaneously supporting the development of each new chapter.
Today, Black Lives Matter—Canada exists as a national resource for Black activism in Canada, by supporting independent local chapters and other Black-led community groups, launching Wildseed Centre for Art & Activism, and coordinating national campaigns such as Defund the Police, Black Mutual Aid Fund, and other programs.
---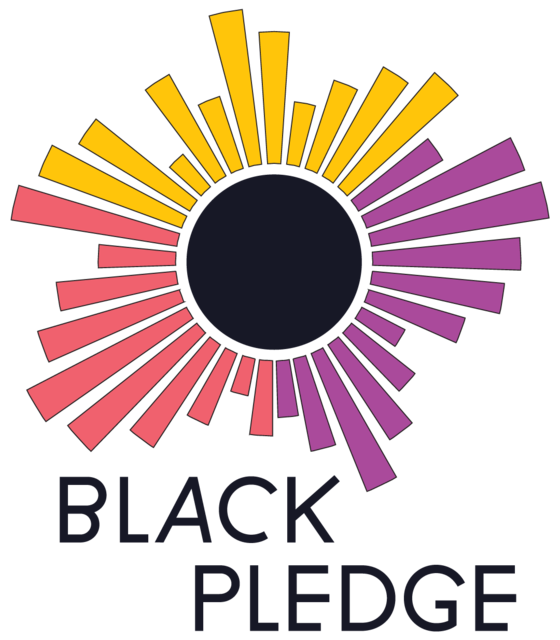 The Black Pledge is an open call for positive, lasting change in live arts spaces across Canada, so that they truly reflect the beautiful mosaic tapestry of our nation. Our mission is to foster greater inclusion and awareness surrounding the needs of underserved communities in the Arts, especially the Black community. We stand in solidarity with Indigenous peoples and other communities of colour seeking equity, while retaining our Black-centric advocacy.
Read The Pledge
---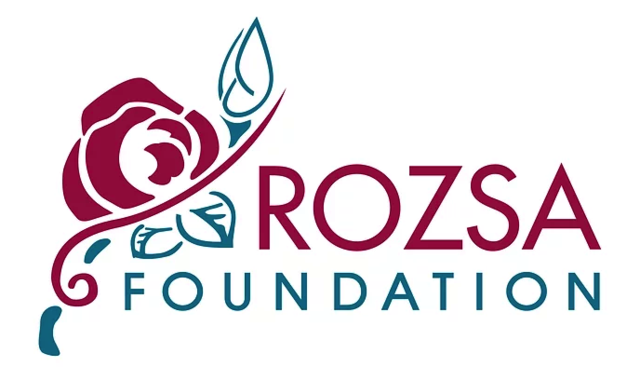 Founded in 1990, the Rozsa Foundation is a philanthropic organization known for effective support and advocacy for the Arts in Alberta. The Foundation builds on the legacy of Drs. Ted and Lola Rozsa, who were acknowledged champions of the Arts through their support of not-for-profit arts organizations active in the City of Calgary. The Rozsa Foundation supports Transformational Leadership in the Arts:
Regionally, by funding organizations through regular granting cycles.
Provincially, by strengthening arts managers through our arts leadership programs and our annual Rozsa Awards: the Rozsa Award for Excellence in Arts Management and Rozsa Award for Excellence in Board Leadership.
Nationally, by funding and supporting research that informs and strengthens the arts sector as a whole.
Read about their Vision, Mission and Values | Read their Equity Statement.
In 2021, the Rozsa Foundation Arts Leadership programs underwent a substantial evaluation and shift in content. "It became obvious during the pandemic, the social reckoning of Black Lives Matter, and discovering thousands of graves of Indigenous children, that leadership in the arts would require a change in perspective and a willingness to engage in the important discussions happening in the community," - Arts Leadership Director Geraldine Ysselstein.
Learn more about their move toward equity, and the REAL Program.
---

Canada Research Chair on Cultural Citizenship of Deaf People and Cultural Equity Practices
The Canada Research Chair on Cultural Citizenship of Deaf People and Cultural Equity Practices aims to promote the full social and cultural participation of Deaf people. Valuing principles of equity, diversity and inclusion, this research chair is based on an approach by, for and with Deaf people. The team is composed of researchers, students and community members who are Deaf, Disabled, Mad or experiencing mental issues, neuroatypical or allies.
The programming of the Canada Research Chair on Cultural Citizenship of Deaf People and Cultural Equity Practices focuses on three main goals : 
UNDERSTANDING the cultural citizenship of Deaf people and documenting issues from their perspectives
DEVELOPING exemplary cultural equity practices and promote the advancement of creative practices in sign languages
ELABORATING guidelines for research ethics with Deaf people
Learn more about their "La diversité capacitaire fait vibrer la culture" campain, led by Véro Leduc, professor in the Department of Social and Public Communication at UQAM | Université du Québec à Montréal.
---

Stages of Transformation Platform
Listening to and learning from abolition movements.
Stages of Transformation is a multi-year project of research, rumination, creative exploration and conversation, bringing together theatre artists, arts workers, and creative communities from across so-called Canada. It takes up the imperatives of abolition movements and transformative justice frameworks, and investigates their applications to our work in the theatre sector.
Read Curator Nikki Shaffeeullah's essay on the Stages of Transformation project, where she reflects on abolition movements and what they mean for the performing arts in so-called Canada.
Kevin Loring, Artistic Director:
Indigenous Theatre at the National Arts Centre is the first National Indigenous theatre department in the world! Our art is alive—it is shape-shifting and developing as we continue to learn, create, and share with one another. In many ways, its trajectory is tied to the rise of Indigenous activism beginning in the 1960s, marking a shift towards Indigenous self-determination and self-representation. Over the decades, Indigenous folks and organizations across Turtle Island gathered to resist policies and legislation that banned our cultural expression and practices. Out of this refusal, artworks reflecting Indigenous identities and realities emerged, triggering new ways of creating and performing Indigenous theatre.
View Upcoming Events.
---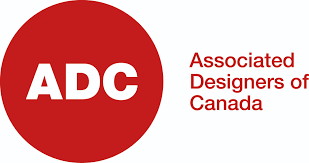 The Associated Designers of Canada
The ADC is a national, professional, non-profit arts service organization dedicated to promoting the art of live performance design in Canada, including the design of scenery, costumes, lighting, projection, and sound. They are a member-driven organization governed by an elected volunteer Board of Directors and we operate under the Status of the Artist Act. They serve as a collective voice for their members.
Read their Statement of Principles.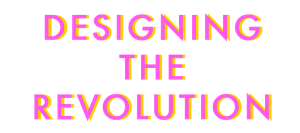 Designing the Revolution an Associated Designers of Canada initiative
The Covid-19 pandemic created a disruption of our work in theatres. Combined with the murder of George Floyd and another resurgence of focus on social justice movements like Black Lives Matter, the Canadian theatre community shifted its lens towards an examination of culpability in a systemically oppressive, highly colonial sector. Call-outs, call-ins, statements of solidarity, change, and silent work are all being done within our sector.
Designers are generally not invited into these conversations within institutions because we are contract cultural workers. We don't want to wait to be asked into the conversation, we are ready to respond to, and hold a critical lens up to our collaborators and ask, "What is the future of theatre for us? What is our revolution, how do we participate, respond to, and create art about it?".
Designing the Revolution is an active (in-person!) response to these questions.
---

Means of Production Collective
Means of Production is a collective of Toronto-based Production Managers and Technical Directors advocating for safe, healthy, sustainable, and equitable work practices in Live Arts. They have been meeting together to research, consult, discuss, collaborate, and respond to the following questions:
What are the conditions under which we would be willing to return to work?
What is the work environment we want to create?
How can we make sure that the terms under which we return to work support an upending of existing oppressive power structures, and ensure safe and healthy working conditions for everyone?
Read their Mission Statement & Statement of Values.
Incubated by Generator. Funded by The Canada Council for the Arts.
---

Shaw Theatre Festival - Equity and Inclusion
We believe everyone should be treated fairly, equally and respectfully.
It is a simple principle, and yet we know that, in practice, it has not been true of the world in the past and is not true now. The world we live in puts systemic, societal barriers in the path of people who belong to marginalized communities. Historical structures that privilege some identities over others have been particularly problematic in the performing arts, where identity is immediately manifest. In the theatre this has been especially true of traditional Western and Anglophone drama.
---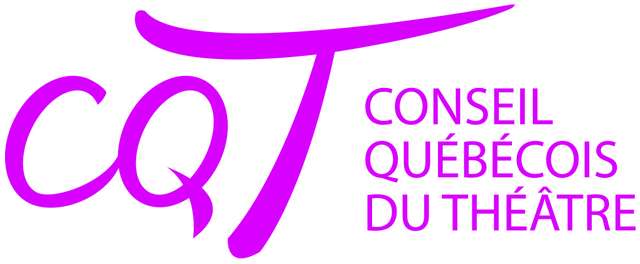 Conseil québécois du théâtre - Diversity, equity and inclusion (documentation in French only)
The Conseil québécois du théâtre brings together and represents practitioners and professional theater organizations in Quebec to promote the development and influence of theatrical art in all its diversity.
Watch their webinar on minority audiences (October 21, 2021) - As part of the Study of Performing Arts Audiences in Quebec, Pierre-Olivier Saire of the firm Daigle/Saire presents during this webinar a range of available data concerning the participation of ethnic minority groups in Quebec. This is an opportunity to address some analytical perspectives such as the geographical distribution of attendance, the origin and the socio-demographic profile of our audiences.
Read the Study on the presence of Indigenous artists and diversity in theatre productions in Quebec (in French)
---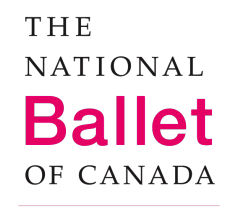 National Ballet of Canada - Equity, Diversity and Inclusion
Our Commitment to Equity, Diversity and Inclusion
The National Ballet of Canada recognizes the historical and present inequities of our artform. Through thoughtful and meaningful action, we strive for greater diversity, equity and inclusion in our work amongst our artists, volunteers, staff, partners, audiences and community. Our goal is to celebrate and reflect the inspiring diversity of Canada as we deliver artistic experiences that represent excellence.
Read the Full Statement
---

Association for Opera in Canada
The Association for Opera in Canada is committed to Equity, Diversity, Inclusion, and Anti-racism.
Beyond statements of solidarity, we demonstrate our commitments through action. Last year, we undertook a thorough revision and re-articulation our anti-harassment policy, are a signatory to the Respectful Arts Workplaces Code of Conduct, and deliver many programs in equity, inclusion and diversity for members and their boards of directors.
One of our newest actions is the development of a new Indigenous-led Guidance for the Opera Sector on Land Acknowledgements, with important insights on why we do them, and resources for further education.
---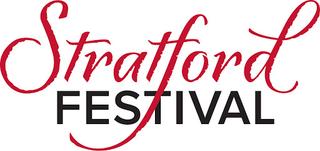 Stratford Festival - A message about anti-racism
"This is a season unlike any other, in a world that is pushing against boundaries imposed not simply by the pandemic but by societal structures.
Here at the Festival, we are listening to calls for change and taking them to heart. What better way to emerge from the cocoon of pandemic than beautifully changed?
In May of 2020 the world was rocked by the murder of George Floyd. The protests that followed forced a reckoning across society. The conversation intensified in Canada with the death of Joyce Echaquan in a Quebec hospital in September of 2020.
Like other arts organizations and corporations, the Festival issued a statement condemning racism, and in it we acknowledged the role the Festival, as an institution, has played in upholding systemic racism. [...]"
Download the EQUITY, DIVERSITY AND INCLUSION UPDATE:  FULL REPORT ON ANTI-RACISM INITIATIVES - July 2021
---

Canadian Stage - Black Lives Matter / Update and Report to Community / October 2021
In July 2020, Canadian Stage made a public declaration in support of Black Lives Matter.
"We committed to stand in solidarity with Black, Indigenous and people of colour in our communities. In the statement we recognized that while Canadian Stage has an important role to play in the dismantling of systems of injustice and violence and aspires to create spaces of safety, we acknowledged that we have not lived up to this aspiration."
Read their Report to Community.
---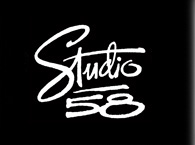 Studio 58 Database of Culturally Diverse Plays & Playwrights
This living document was created by Kathryn Shaw and Jane Heyman of Studio 58 and Langara College.
The goal is to provide students and faculty with a resource for monologues, scenes and plays for potential production written by people from diverse backgrounds. It is their intention eventually to put all the information in the spreadsheet into a searchable database that can be shared with any other interested professional theatre training programs, students and others in the profession. 
The background: It started with a list of playwrights created by the Studio 58 Student Diversity Committee - as well as their definition of diverse, which included plays by women, LGBTQ+ as well cultural backgrounds - self-defined by the writers wherever possible. The database is divided into four categories of playwright/play and everyone is invited to contribute:
1. Canadian
2. American
3. Other plays written in English
4. Plays in translation
---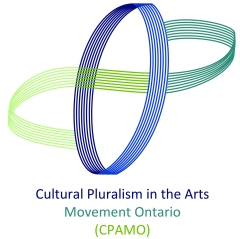 Cultural Pluralism in the Arts Movement Ontario (CPAMO)
Model Policies & Action Plans - CPAMO works with many organizations to develop policies, procedures and action plans on anti-racism/anti-oppression, human rights, non-discrimination and non-violence. 
The Gathering Divergence - The Gathering  Divergence offers an interactive space where arts organizations, artists and attendees dedicated to advancing equity, diversity, inclusivity and pluralism in the arts can share dialogue on common purposes and strategies in shaping how contemporary intersections in artistic practice influence diverse Canadian cultural expressions. The Gathering Divergence Multi-Arts Festival & Conference is held in the Fall and Spring of every year.
An Anthology of Visioning Canadian Cultural Transformation - Thoughts from Artists / Arts Workers / Organizations in the Canadian Arts Ecology continues the conversation on the need for sectoral change centering the voice of IBPOC visionaries for the Arts sectors future. Featured articles (previously published / written) will complement articles from invited contributors from all performing arts and visual arts disciplines, digital / media arts and arts administration. Available for purchase in print and pdf.
Video Library - Watch sessions, workshops, roundtables, keynotes and more from past Gathering Divergence editions.
---
Indigenous Performing Arts Alliance
The Indigenous Performing Arts Alliance is a member-driven organization serving Indigenous artists and arts organisations across Turtle Island. They provide opportunities for arts and culture workers to connect with one another, gain skills and knowledge, and advertise their work and events among the network. As a member of IPAA, Individuals and arts organisations gain exclusive access to the Indigenous Performance Network (IPN).
Resources Catalogue - IPAA's Resource Catalogue is a collection of online articles and tools that inspire, educate, and support our members and the Indigenous Performing Arts community.
---

Primary Colours/Couleurs primaires
Primary Colours/Couleurs primaires is a multi-year arts initiative which began in 2016. Its main objective is to place Indigenous arts at the centre of the Canadian arts system. Primary Colours/Couleurs primaires also asserts that creative practices by artists of colour, who have roots around the world, play a critical role in imagining the future(s) of Canadian art making.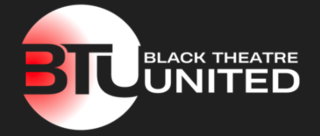 BLACK THEATRE UNITED - Equity, Diversity, Inclusion, Accessibility, and Belonging for the Theatrical Industry
Founding members of Black Theatre United include: Actors, directors, musicians, writers, technicians, producers and stage management, that are all members of the Black Theatre Community.
"As members of the Black theatre community, we stand together to help protect Black people, Black talent and Black lives of all shapes and orientations in theatre and communities across the country. Our voices are united to empower our community through activism in the pursuit of justice and equality for the betterment of all humanity. We will not be silent. We will be seen. We will be heard. We are here. Join us."
Download the document A New Deal for Broadway.
---

The Broadway League - Equity, Diversity, and Inclusion Committee - Speaker Series
The Equity, Diversity, and Inclusion Committee has developed a new speaker series, entitled Listen. Learn. Act: Conversations about Equity, Diversity, and Inclusion. The goal of this series is to allow us to come to a better understanding of one another by listening to and learning from different stories, whether they be told by prominent individuals in our industry, or leaders in the Equity, Diversity, and Inclusion arena sharing what they've learned from working in the field.
The League believes that the stories and viewpoints offered by the speakers here are critically important to building an equitable and inclusive community for all.  While the perspectives and points of view are varied in nature, the League does not intend to endorse any particular viewpoints or statements made by the speakers, but rather supports the dialogue and the need for a forum in which these important issues are discussed.
---

Bringing together theater artists and audiences often separated by physical ability, body type, economic status, gender identity and ethnicity.
The Chicago Inclusion Project exists to facilitate inclusive experiences and hiring practices throughout Chicago theatre.
Their foundational workshop Being Anti- Racist: An Active Action is designed for Theatre & Arts organizations and individuals who are looking for a comprehensive deep-dive into anti-racist art practices and actionable steps in becoming an anti-racist organization. After taking this workshop, your company will have a deeper understanding of where you stand and where you could be, giving you a clear idea of actions you can take to move into the next stage.
---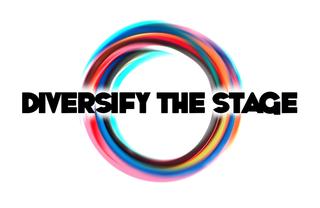 A network of industry professionals, and community engagement organizations collectively working to build a culture of accountability to establish more inclusive hiring practices and greater access to equitable opportunities in live music, events, and touring industries.
Mission: We seek to emphasize inclusion for Black, Indigenous, and People of Color (BIPOC); Lesbian, Gay, Bisexual, Transgender, and Queer (LGBTQIA+); Female-Identifying, Gender Nonconforming individuals and Disabled Persons, across all stages.
---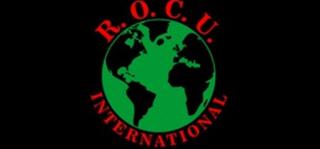 The Roadies Of Color United International Social Network is comprised of a diverse group of Professionals in the Entertainment Services, Concert Touring and Live Entertainment Industries.
This Social Network Group and the newly formed Professional Association is an organization where Professionals in the Entertainment Services and Live Concert Touring Industries can Unite, Network, Promote each other and to collaborate in order help promote a more diverse and and inclusive industry.
Our goal is to unite our industries in a way that has never been done before.
---

We are a grassroots organization in Minneapolis and St. Paul Minnesota made up of technicians and designers in various fields of the entertainment industry. We volunteer our time and resources (including personal financial support) to build a stronger community. Let us know what's going on where you are; let's share ideas for change.
Mission: To educate, connect, and empower entertainment technicians on workers rights and protections including reasonable pay, safer practices, and legal worker classification.
Diangelo, Robin - White Fragility : Why it's so hard for White People to talk about Racism
Eddo-Lodge, Reni - Why I am no longer Talking about Race
Joseph, Bob - 21 Things You May Not Know About the Indian Act: Helping Canadians Make Reconciliation with Indigenous Peoples a Reality
Joseph, Bob - Indigenous Relations: Insights, Tips and Suggestions to Make Reconciliation a Reality
King, Thomas - The Inconvenient Indian: A Curious Account of Native People in North America
Ngozi Adichie, Chimamanda - Americanal. A Novel
Obama, Michelle - Becoming
Oluo, Ijeoma - So you want to talk about race
Ward, Jesyn - Men We Reaped. A Memoir
Whitehead, Colson - The Nickel Boys
Kendi, Ibram X - How to be antiracists

The Government of Canada has developed and identified measures that will respond to key priorities for Canada's diverse 2SLGBTQI+ communities in the first-ever Federal 2SLGBTQI+ Action Plan. Launched on August 28, 2022, the plan aims at advancing rights and equality for Two-Spirit, lesbian, gay, bisexual, transgender, queer, intersex and additional sexually and gender diverse (2SLGBTQI+) people in Canada. More details here.
Inclusive writing – Guidelines and resources
The Government of Canada released its Inclusive Writing Guidelines on September 23, 2022. You will find concrete procedures that will help you write texts that are inclusive and respectful of diversity.
Women and Gender Equality Canada
Committed to advancing equality with respect to sex, sexual orientation, gender identity or expression through the inclusion of people of all genders, including women, in Canada's economic, social, and political life.
---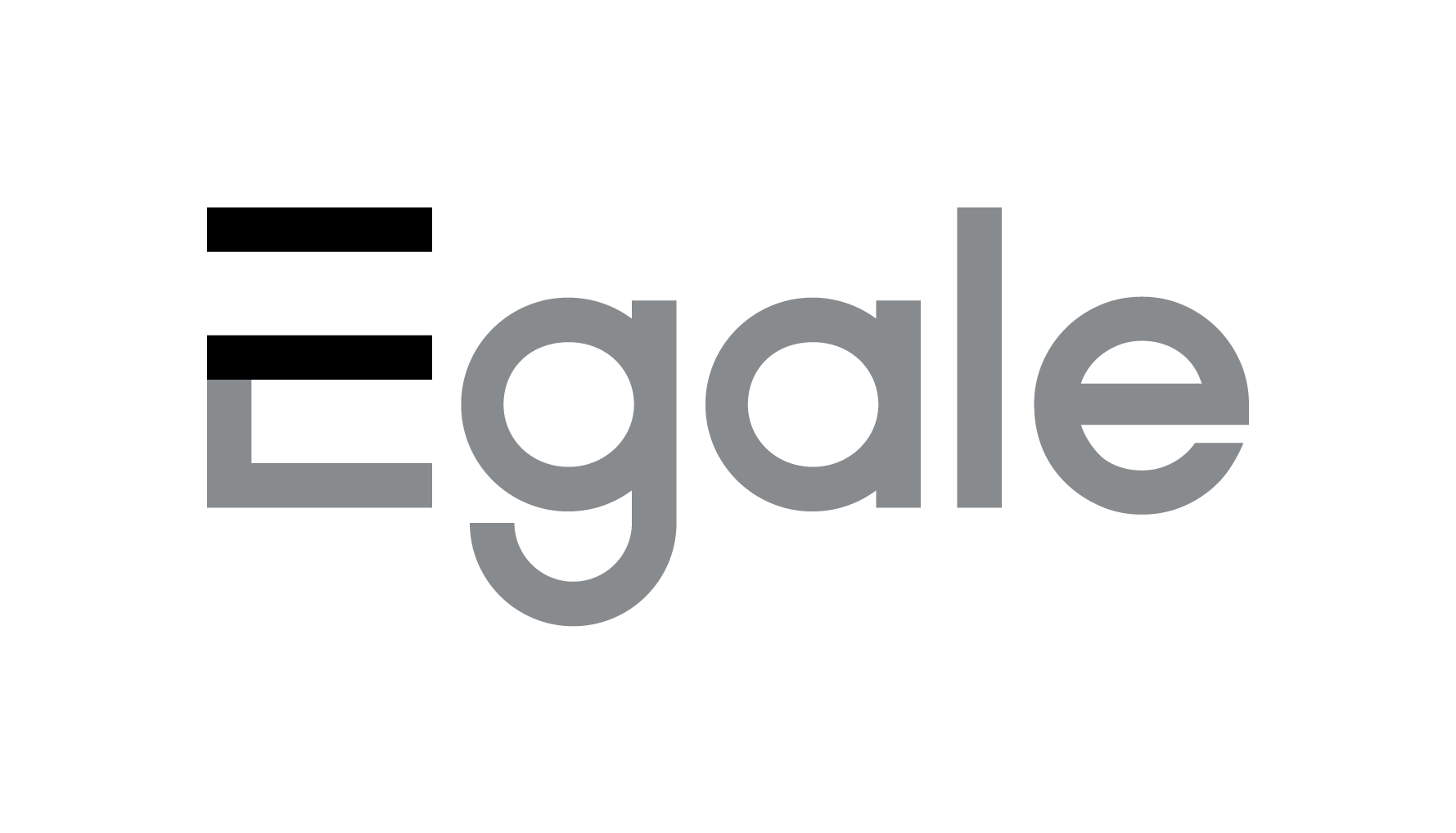 Egale | Canada's leading organization for 2SLGBTQI people and issues
Egale's vision is a Canada, and ultimately a world, without homophobia, biphobia, transphobia and all other forms of oppression so that every person can achieve their full potential, free from hatred and bias. They provide a wide range of resources, among which:
---

Web Accessibility Guidelines v1.0 - Carnegie Museums of Pittsburgh
This web accessibility guide includes best practices, resources, and practical advice about how to ensure all users with visual, auditory, physical, speech, cognitive, and neurological disabilities have equal access to information and functionality.
---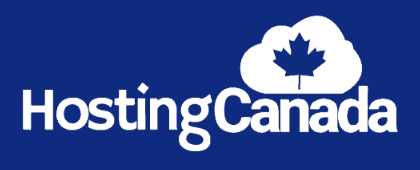 Canadian Web Accessibility Standards
Accessibility is a means of ensuring a great user experience (UX), but it goes beyond that. Website accessibility covers people with permanent disabilities due to impairments in sight, hearing, and speech, neurological conditions, and those who access the internet through a variety of means that might make normal interaction difficult. This article will help you figure it all out.