What's New > 'Events Can Take Place': German Scientists Present COVID Experiment Results
October 30, 2020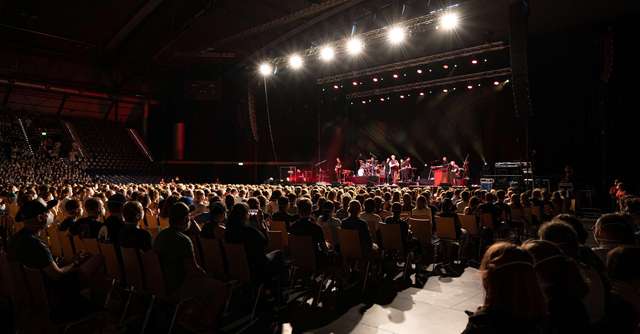 Scientists at the medical center of Halle University in Germany conducted a scientific experiment at the Quarterback Immobilien Arena in Leipzig, Aug. 22, in order to gather data on crowd management that could provide useful for live event professionals.
German singer and songwriter Tim Bendzko performed a real concert on the day, during which different crowd behavior scenarios were simulated. The results are now in and were presented during an Oct. 29 press conference.
1,500 participants, who had registered and showed up for the experiment, were handed and wore contact tracing devices, which gathered data that has been evaluated, analyzed and modeled over these past two months since the concert took place. 
See: German Scientists Happy With Data Pool Created In Coronavirus Experiment
Aside from that, the organizers of the experiment also simulated air flow. They made the spread of aerosols visible by utilizing fog machines. "It demonstrated how a change in the setting of the escape nozzles, for instance from facing up to facing down, changes the airflow," the university's science editor Cornelia Fuhrmann told Pollstar.
---
GO TO ALL NEWS →
GO TO RECENT FORUM POSTINGS →
GO TO RESOURCE HUB →