What's New > Rendez-vous 2019 : Thank you for joining us in Whitehorse, Yukon!
August 27, 2019
The CITT/ICTS Board of Directors would like to thank all Delegates for attending Rendez-vous 2019 in Whitehorse, Yukon.
This exceptional opportunity to host CITT/ICTS annual conference and trade show in Northern Canada was made possible thanks to the funding of the Yukon Government, and to the tremendous dedication of the local committee in providing unique programming and memorable experiences.
We also wish to thank the Yukon Theatre for Young People, the generous sponsors, and trade show exhibitors, for their ongoing support, the presenters and instructors for sharing their knowledge as well as the National Office staff for their assistance in making Rendez-vous 2019 truly a fabulous event.
We look forward to seeing you next year in London Ontario, August 11-15, for Rendez-vous 2020 30th edition!
CITT/ICTS Board of Directors

Angela Drainville
President

Eric Pells
Vice-President 
Scott Martin
Secretary
Al Cushing
Treasurer
Matt Frankish
President Elect 

Emma Alderman
Director at Large

Paul Del Motte
Director at Large
Claudia L'Écuyer
Director at Large
John Raymond
Director at Large
Esther Van Eek
Director at Large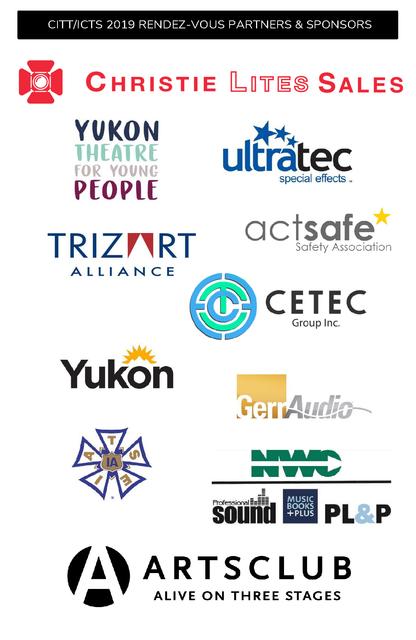 ---
GO TO ALL NEWS →
GO TO RECENT FORUM POSTINGS →
GO TO RESOURCE HUB →