What's New > Public Review of ESTA Standards that will become ANSI Standards… how does it work?
June 29, 2016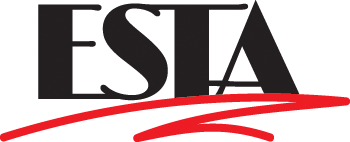 ANSI procedures require that a standard be submitted to public review so that all parties materially affected have an opportunity to participate in its development. This ensures the standard reflects the consensus of opinion in the industry. A document is offered for public review for a limited period of time, after which it is withdrawn for comment resolution and revision. If substantive changes are made to the document, it will be offered for a subsequent public review. If no substantive changes are made and if the working group is satisfied with the document, the standard will be put forth for acceptance as an American National Standard.
Drafting the Standard
The draft documents are produced by members of the working groups in the Technical Standards Program. Membership in the working groups is open to all who are materially affected by the work of the group; membership in ESTA or any other association is not a requirement. Voting members are required to attend meetings, but observer members are not, although they are welcome to attend and to speak on issues if they choose. More information about working groups and an application to join are available under the working groups link. 
Public Review of drafted standard
Each public review packet includes the draft document and a response form. There may also be an explanatory document that gives the purpose or background of the document, but this is optional. The public must submit comments by the due date noted on the response form, which is the day before the "Submit Before This Date" listed in the table, as shown below. The review has ended when that date starts.
Express your opinion!
Below is a document currently under public review. To participate in the review of these documents, please download the necessary forms and documents by using the links provided below. After you submit your comments, you should receive a confirmation within one week. 
---
Document Currently in Public Review:
Document title: BSR E1.51 - 201x, The Selection, Installation, and Use of Single-Conductor Portable Power Feeder Cable Systems for Use at 600 Volts Nominal or Less for the Distribution of Electrical Energy in the Television, Film, Live Performance, and Event Industries in Canada
Scope: E1.51 is intended to offer guidance in accordance with existing applicable standards and regulations in Canada on how to select, install, use, and maintain single-conductor portable feeder cables used to supply power for television, film, live performance, and special events in Canada.
Working group: Electrical Power
Posting Date: June 2, 2016
Submit review before: August 2, 2016
---
GO TO ALL NEWS →
GO TO RECENT FORUM POSTINGS →
GO TO RESOURCE HUB →