What's New > Press Release: CITT/ICTS Board of Directors Announces Resignation of President
February 17, 2017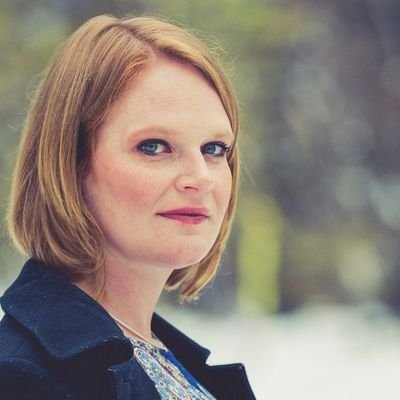 Interim President Elizabeth Wilkie
The CITT/ICTS Board of Directors announces Adam Mitchell's resignation as president of the organization effective February 8, 2017.
Adam has been actively involved with CITT/ICTS since first joining in 2001. He served as President from 2009 to 2011, and was ecstatic about having the opportunity to serve as President for an organization he cares deeply for again. Adam has been a strong advocate for education, culture and community. He has worked hard with the organization to celebrate diversity, adaptation, and professional excellence. Adam was awarded the Dieter Penzhorn Memorial Award for his significant and sustained service to CITT/ICTS in 2012.
"The Board of Directors thanks Adam for his role in spearheading the organization through change, technological advancements, and ongoing equity, diversity and inclusion work. Adam has played a pivotal role in work that should soon welcome an official Prairie Section to the organization. He has brought spirit, experience, energy and critical thinking to our organization. Adam was recently named the Executive Director for Fringe Theatre Adventures in Edmonton, Alberta, and we wish him well. We know that Adam will continue to be an active participant in our ongoing work to connect the Canadian live performing arts community." 
Effective immediately, the CITT/ICTS board has appointed Board Secretary Elizabeth Wilkie as Interim President. Elizabeth is the Cultural Programming Manager for the City of St. Albert. She has served as Secretary and Treasurer for the Alberta Section, and has been a member of the CITT/ICTS national board since 2013. Elizabeth has experience with non-profit organizations, board governance, management, and policy development. Her strengths and experience will serve the organization as it continues to grow and expand its scope of operation through successes and new additions to programming, including Expo-Scène. Elizabeth is CITT/ICTS' first female president.
The interim CITT/ICTS national board executive slate, to be in effect until the annual general meeting scheduled for August 12, 2017 in Saint John NB, includes:
Interim President - Elizabeth Wilkie
Vice President -    Heather Lamb
Interim Secretary - Michael Harris
Treasurer - Andrew Robinson 
CITT/ICTS is a not-for-profit national arts service organization that actively promotes the professional development of its members and works for the betterment of the Canadian live performance community.
---
GO TO ALL NEWS →
GO TO RECENT FORUM POSTINGS →
GO TO RESOURCE HUB →