What's New > APPOINTMENT NOTICE- Jason Howard as Director of Operations
September 6, 2018
Ottawa, September 6th – Mr. Philip Giffard, President, Sales and Integration Division, is pleased to announce the appointment of Jason Howard as Director of Operations for the Ottawa office, effective September 5th, 2018.
In this role, Mr. Howard will actively contribute to the growth and development of this branch. He will lead the operational activities: the integration of advanced equipment and technology for our clients, for all the segments of expertise (government, business, cultural and sports facilities) of the Sales and Integration Division.
Jason holds an Electronics Engineering diploma and is a member of the Project Management Institute (PMI). He has been working in project and operations management for almost 20 years and his areas of expertise, including, among others, quality assurance, strategic planning and process improvement, will be a great asset for Solotech.
The entire Solotech team wishes him great success in his new role.
 -30-
About Solotech
Solotech is a world-class provider of technological solutions in audio, video, lighting and rigging, with 9 locations throughout Canada and the United States. Solotech creates and delivers innovative and unique experiences using cutting-edge equipment and ever-evolving technical expertise.
Solotech has over 40 years of experience and is well-known for the expertise of its Rental Division (providing rental solutions for touring, corporate and special events) and its Sales and Integration Division (providing sales, installation and maintenance of audio and video solutions for sports venues, broadcast, cultural venues, boardrooms and classrooms), serving a broad variety of domestic and international projects and events, such as:
RENTAL DIVISION
Tours: Justin Timberlake, The Rolling Stones, Bruno Mars, The Eagles, Paul McCartney, The Weeknd, Michael Bublé, Lady Gaga, Barenaked Ladies, Rush, The Tragically Hip, Mumford & Sons, Céline Dion, Cirque du Soleil, Arcade Fire, André Rieu, Britney Spears.
Corporate Events: Victoria's Secret, C2, Amazon, Walmart, Alibaba, Deloitte, Ubisoft.
Special Events: Osheaga, Festival d'été de Québec, Red Bull Crashed Ice, United Arab Emirates National Day, We Day, Pan Am Games, IHeartRadio Festival, Toronto Maple Leafs and Toronto Raptors Pre-Game Shows, Montreal International Jazz Festival, Francofolies de Montréal.
SALES AND INTEGRATION DIVISION
Groupe CH (Montreal Canadiens), Videotron Centre, Google, House of Commons of Canada, National Arts Centre, Park Theatre, Rogers Arena (Vancouver Canucks), Montreal Alouettes, Agropur, Pierre-Elliott-Trudeau Airport, Les Grands Ballets Canadiens, Montreal Olympic Stadium, At The Top, the Burj Khalifa in Dubai, Dragone, Cirque du Soleil.
Find out more at www.solotech.com/en/.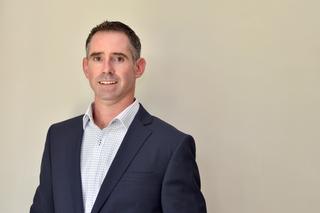 ---
GO TO ALL NEWS →
GO TO RECENT FORUM POSTINGS →
GO TO RESOURCE HUB →