What's New > APA "Increasing Revenues" Workshop Tour
February 19, 2016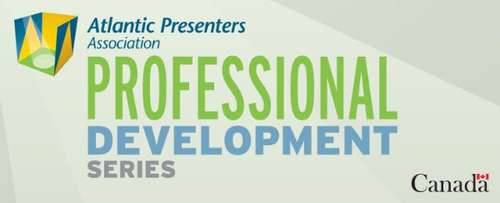 Is this your organization?
"Ticket sales over the last few years have been tepid. We're OK now, but we're concerned about the future."

"No matter how hard we try, we're just not hitting our projections. We just don't know what to do."
Atlantic Presenters Association
 invites you to their 
Professional Development Tour,
whose focus is to assist you in
increasing your revenues
. Taking place in Moncton, St. John's and Halifax in March 2016, these workshops will be lead by sought-after industry consultant
 Jerry Yoshitomi
and is open to members and non-members of APA.
"It is my guarantee that you'll receive ten times as much revenue as the time/money you expend to participate in the workshop. If not, I will follow up with you until you do." - Jerry Yoshitomi 
The day long workshops will include:
Morning session
"Re-imagining Our Business Model" 
Lunch with Calisthenics for Cash
"Stress Reducing Exercises to improve blood circulation and cash flow"
Afternoon session 
"Increasing Revenues" (the next step directly following Re-imagining Our Business Model)
Read the
complete session descriptions
.
REGISTER NOW
by clicking below
Thursday, March 3rd - Moncton, NB
Saturday, March 5th - St. John's, NL
Monday, March 7th - Halifax, NS
Registration Fees
APA members 
Enter promo code "APAworkshop" to be eligible for a $25 registration fee. Lunch included.
Non members 
Register for a fee of $100 for one, or $150 for two registrations. Lunch included.
"I was very impressed by the great work of each of the people with who I spoke during Contact East. Your commitment to your work and the competence and engagement of the Atlantic Presenters Association staff team is impressive. I'm also planning to up my game and create new workshop content designed to meet your specific needs and circumstances. I look forward to working with you again."
-
Jerry Yoshitomi
For more information, please contact
Jennifer Gillis
, Program and Operations Manager at Atlantic Presenters Association. 
---
GO TO ALL NEWS →
GO TO RECENT FORUM POSTINGS →
GO TO RESOURCE HUB →