Wainwright, Brian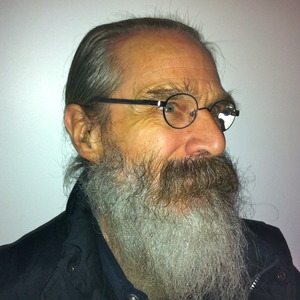 Brian Wainwright
Membership Category: (no permission to view this data)
Regional Affiliation or Section: Territories
Disciplines: Lighting; Education; Wardrobe; Management; Props; Special Effects; On Deck; Rigging; Design; Sound; Health and Safety
My Mother was an Opera singer, so I grew up in Theatres around London, UK, in the 1950s and 60s. My Boarding School had a 900 seat full fly Auditorium where I spent a lot of my time –– we put on five shows a year.
Left England, and Theatre, in 1970, came to Canada, lead a 'normal' life (well 'normal' for the NWT anyway).
I slipped back into Theatre in 1984 more or less by accident when a brand new Theatre (NACC) was built in Yellowknife.
I've been been 'there' ever since ..... I've given up trying to explain it to people.
I'm "Freelance" ..... I do it "all", design it, build it, paint it, load it in, fly it, fly op. the run (if it's interesting), load it out, take it apart, reuse it for the next show.
I also teach High School Theatre Tech. Programs and work with the junior & middle schools, the local Dance Academy and Community Theatre Groups making their shows happen.
I also do whatever is needed for performances in a variety of venues and found spaces around town –– and any film & video work that happens by.
This, along with Safety Inspections, Technical Maintenance / Installations, Piano Tuning and Rebuilding (where does that fit in ?) and whatever else to keep it interesting.

http://www.linkedin.com/pub/brianwainwright