Theatre Orangeville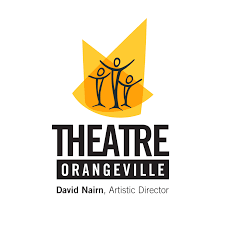 Beckie Morris
Membership Category: (no permission to view this data)
Regional Affiliation or Section: Ontario Section
Disciplines: Lighting; Architecture; Education; Video; Wardrobe; Management; Props; Special Effects; On Deck; Automation; Imagery; Rigging; Design; Sound; Health and Safety
Theatre Orangeville is a live professional theatre located in historic downtown Orangeville. Founded in 1994, Theatre Orangeville plays a vital role in our vibrant arts community. Under the stewardship of David Nairn, Artistic Director since 1999, Theatre Orangeville has become a leader in regional theatre. At Theatre Orangeville we continually strive to represent all persons within our unique community. This is achieved through offering diverse playbills, youth programming, and programs for those with developmental disabilities. At Theatre Orangeville we are not just a theatre, but a reflection of the diversity in our region.
Since its conception, Theatre Orangeville has been dedicated to almost exclusively using works by Canadian playwrights. In achieving this status, Theatre Orangeville has been proud to mount several World Premiere productions. However, to really contribute to the development of theatre in Canada, it is incumbent on us to actively foster new plays from emerging playwrights and to act as an incubator for new works. It is with great pride that Theatre Orangeville has established its New Play Development Fund (NPD Fund). The development process includes the commission of new works, hiring professionals to read and provide feedback on new scripts and holding week-long intensive workshops, typically ending with a read-through performance.
Theatre Orangeville has a strong commitment to the youth of our community. Our youth programs continue the Theatre Orangeville tradition of providing quality professional theatre as well as creative and exciting learning opportunities for local young people who have a desire to experience all the wonders that the performing arts can offer. The Theatre Orangeville Youth Academy offers young people the opportunity to participate in workshops and programming for a more in-depth theatrical experience.
Since 2008, Theatre Orangeville in partnership with Community Living Dufferin has been offering the Creative Partners On Stage (C.P.O.S.) program. This program provides educational and performance opportunities for adults with developmental disabilities. At Theatre Orangeville we are dedicated to the development of this on-going arts-based quality-of-life enrichment programs.

https://twitter.com/TheatreOville


https://www.facebook.com/TheatreOrangeville