Behind The Scenes Webinar | Understanding Substance Use and Abuse
October 17, 2022, 7:00 - 8:00 PM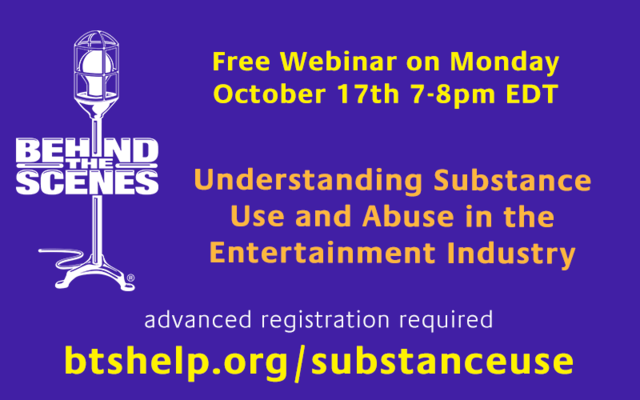 Most of us know someone who is affected by substance use and abuse. This can include concerns about our own use – or the usage of a coworker, family member or friend.
Join Behind the Scenes for an online webinar as they introduce new resources for recognizing and discussing substance use and abuse in the workplace and beyond. Members of the BTS task group introduce these new tools and share personal experiences in this concise online event. 
Advance registration is required to receive the link to the webinar.