What's New > OISTAT February 2017 Newsletter
February 28, 2017

Click here
 to read the entire OISTAT February 2017 Newsletter.
Read some of the headlines below: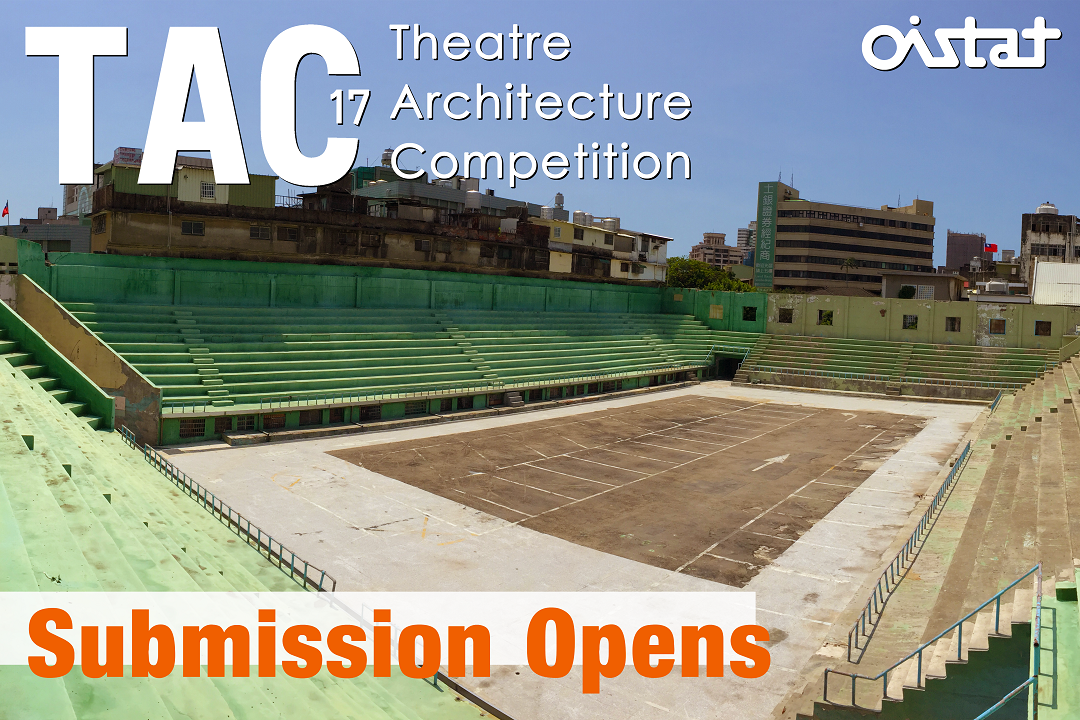 10th Theatre Architecture Competition Opens for Submission
The Theatre Architecture Competition (TAC) is an international competition aimed at students and emerging architects and practitioners to showcase their innovation of future theatre architectures. The deadline for submission is
April 22, 2017
. Selected entries will be exhibited and awarded in World Stage Design (WSD) at Taipei National University of the Arts on July 1-9, 2017. 
•  
TAC 2017 Brief:
Download Here
•  
More information at 
TAC 2017 Official Website
•   
How to Submit
•  
Key Dates of TAC 2017 
February 17  Entry and payment submission open
April 22         Entry and payment submission close
May 16          Official announcement of competition results
July 1-9         Exhibition at WSD2017
July 5            Award ceremony and prize-giving
---
 
Technical Invention Prize, Cash Prize USD 1,000

The Technical Invention Prize (TIP) opens for submission, deadline March 30, 2017. TIP is the only international invention prize awarded to the technicians working in theatre who make gadgets, devices or simple and smart solutions. The winner of TIP will receive $1,000 cash prize. 

More.
---
WSD2017 Important Dates

 

May 5

         Tickets available online

June 28-30

Install exhibits

June 30

      Opening Ceremony (18:00pm, by invitation)

July 1

         Exhibition opens

July 3-4

      OISTAT World Congress

July 5-6

      Commission meetings

July 5         Awards Ceremony

 
 
---
 
OISTAT Awards

 

There is a possibility for OISTAT to give awards for exceptional service on behalf of OISTAT. Any OISTAT member can nominate anyone to be considered for an award. Submit the nomination to  with: 

 

•   name of nominee 

•   name of nominator 

•   reason for nomination 

 
---
OISTAT Video Project Call for Selfie!

 

OISTAT Headquarters are collecting short video clips recorded by members for OISTAT promotional video. We sincerely ask you to send your video to us! (Note that HQ will select and edit the materials.)

See the instructions here

.

 
 
---