What's New > News from Unisson Structures
August 12, 2020
Our new website is finally here ! Nothing could have prevented us from delivering Unisson's new platform, not the storm, nor covid, will slow down the path of Unisson in 2020. The website is the result of over a year of thinking, strategizing over the next 10 years of the company.
As with all great endeavours, nothing would have been possible without the men and women that worked tirelessly to bring this vision to fruition. So thanks to Absolu, CC LAB, Mathieu O'Connor, Alexandre Olivier, Olivier Jobin, for their counsels, ideas and dedication to making this project a reality.
The publication that follows is in french only.
---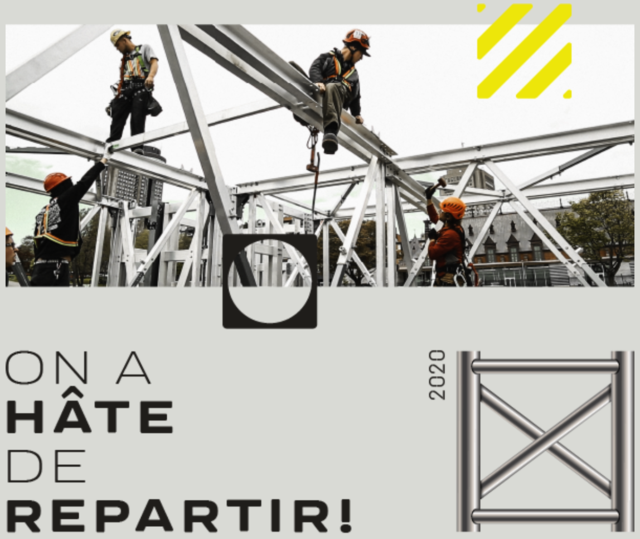 Parce qu'on va repartir ça en grand…
Pas de cachette, la réalité des derniers mois a été très difficile pour l'ensemble des acteurs de notre industrie. Mais c'est dans ses situations difficiles que notre créativité brille à son maximum. On voit pleins de gens se serrer les coudes, collaborer, trouver des solutions, réorienter leur production et continuer d'être tout autant pertinents qu'avant. On trouve ça beau !
De notre côté, on a continué d'épauler des entreprises dans toutes sortes d'industries avec leurs défis de conception et de fabrication. On a aussi pris le temps de s'affirmer.
On s'est affirmés et on a décidé de mettre la créativité et la résolution de problèmes au cœur de notre marque, bien au centre, pour que tout le monde puisse les voir. La créativité, c'est le main event de notre entreprise. On est donc fier de lancer officiellement notre nouvelle plateforme de marque ainsi que notre nouveau site web.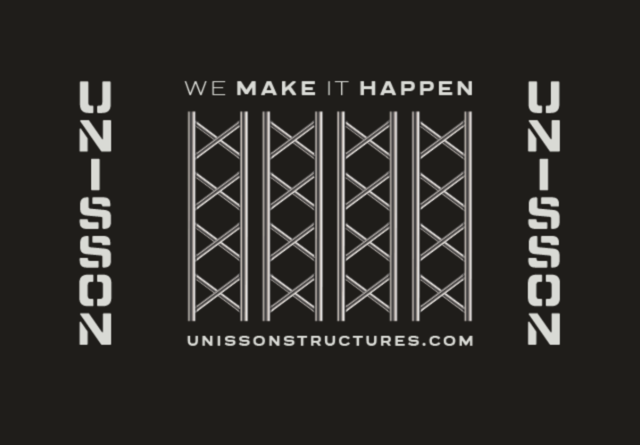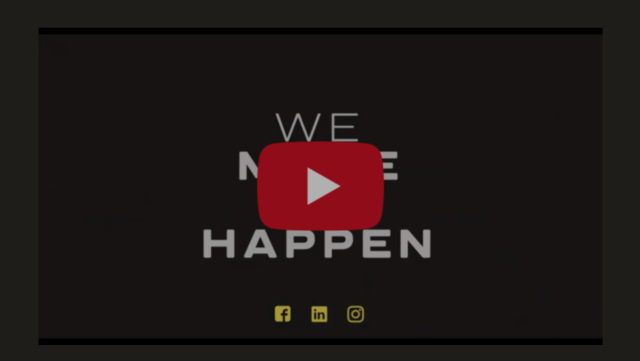 Motivés par les défis
Chez Unisson, nous sommes unis par nos projets, par les enjeux de nos clients. Nous sommes motivés par les défis qui se présentent à nous chaque jour, par le jamais vu, par l'infaisable. On s'anime quand quelqu'un nous dit qu'il a quelque chose de fou en tête, mais qu'il n'a aucune idée comment le réaliser. On tripe sur les curveballs, sur les difficultés, sur les contraintes. On ne parle pas de pièces ou de modules ou de structures, on parle de vos projets, de vos problèmes et surtout de nos solutions.
Une nouvelle image
On travaille sur ce projet depuis maintenant plusieurs mois, bien avant que notre quotidien soit complètement chamboulé. Notre façon d'être est plus pertinente qu'elle ne l'a jamais été, et c'est pourquoi nous adoptons cette nouvelle image avec beaucoup de fierté. On aurait voulu faire un gros lancement, des feux d'artifice, y mettre toute la gomme comme notre monde sait le faire. On pense qu'en ce moment, on a tous de plus grands changements à créer.
Parce que peu importe le défi devant nous, We Make it Happen.
Olivier et Pierre Jobin 
---
GO TO ALL NEWS →
GO TO RECENT FORUM POSTINGS →
GO TO RESOURCE HUB →