What's New > NEW DEPARTMENT AND APPOINTMENT NOTICE
September 13, 2018
New used equipment sales service headed by Guillaume Gervais, Specialist, Used Equipment Sales
Montreal, September 13, 2018 – Always focused on innovation, SOLOTECH once again distinguishes itself by offering its customers a brand-new service: the sale of its used equipment.
SOLOTECH can respond to a real need and targets a clientele that's looking for high-quality, low-cost professional equipment because it has one of the largest audio, lighting, video and rigging inventories in the industry. Audiovisual enthusiasts now have the opportunity to get their hands on popular and rare items from top suppliers previously used on the tours of international artists such as Justin Timberlake and the Rolling Stones or for special events, corporate projects and so forth. True to its high standards of quality, SOLOTECH ensures that all equipment is judiciously tested and appraised by its experts and offers a 30-day quality guarantee after delivery.
The appointment of Guillaume Gervais as Specialist, Used Equipment Sales, is in parallel with the implementation of this service within the Integration Division. Henceforth, he reports to Philip Giffard, President, Sales and Integration Division, and oversees the used products sales process from the identification of the equipment to be sold to the marketing strategy.
Over the past 15 years, Mr. Gervais has gained extensive recording and show experience. He also headed a musical instruments and audio products department for nine years. Mr. Gervais holds a Digital Music major from the Université de Montréal and a sound & music recording attestation from the Recording Arts Canada college.
The entire Solotech team wishes him the best of success in his new role.
For more information on the sale of used equipment at SOLOTECH, visit https://solotech.com/can/expertise/used-audiovisual-equipment/.
-30-
About Solotech
Solotech is a world-class provider of technological solutions in audio, video, lighting and rigging, with 9 locations throughout Canada and the United States. Solotech creates and delivers innovative and unique experiences using cutting-edge equipment and ever-evolving technical expertise.
Solotech has over 40 years of experience and is well-known for the expertise of its Rental Division (providing rental solutions for touring, corporate and special events) and its Sales and Integration Division (providing sales, installation and maintenance of audio and video solutions for sports venues, broadcast, cultural venues, boardrooms and classrooms), serving a broad variety of domestic and international projects and events, such as:
RENTAL DIVISION
Tours: Justin Timberlake, The Rolling Stones, Bruno Mars, The Eagles, Paul McCartney, The Weeknd, Michael Bublé, Lady Gaga, Barenaked Ladies, Rush, The Tragically Hip, Mumford & Sons, Céline Dion, Cirque du Soleil, Arcade Fire, André Rieu, Britney Spears.
Corporate Events: Victoria's Secret, C2, Amazon, Walmart, Alibaba, Deloitte, Ubisoft.
Special Events: Osheaga, Festival d'été de Québec, Red Bull Crashed Ice, United Arab Emirates National Day, We Day, Pan Am Games, IHeartRadio Festival, Toronto Maple Leafs and Toronto Raptors Pre-Game Shows, Montreal International Jazz Festival, Francofolies de Montréal.
SALES AND INTEGRATION DIVISION
Groupe CH (Montreal Canadiens), Videotron Centre, Google, House of Commons of Canada, National Arts Centre, Park Theatre, Rogers Arena (Vancouver Canucks), Montreal Alouettes, Agropur, Pierre-Elliott-Trudeau Airport, Les Grands Ballets Canadiens, Montreal Olympic Stadium, At The Top, the Burj Khalifa in Dubai, Dragone, Cirque du Soleil.
Find out more at www.solotech.com/en/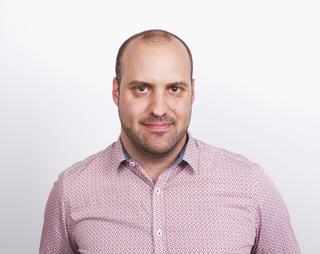 ---
GO TO ALL NEWS →
GO TO RECENT FORUM POSTINGS →
GO TO RESOURCE HUB →