What's New > ESTA News - May 2020
June 1, 2020
| May 2020 |
#WeAreESTA
ESTA members have come up with ingenious way to help fight the pandemic. If you are using your skills and/or tools to contribute to the resistance, send us photos with a brief explanation. We will post them on the ESTA site and share them through our social media. Upload them here or email to social@esta.org.
Speaking of Sharing...
As any ESTA Member knows, education is one of the pillars of safety. That's why we're so proud of how many of you are offering such a wide array of professional development events. Not only are they the antidote to cabin fever, but they also help ensure that everyone is still sharp as a trammel point when it's finally time to return to work safely.
Because you're so generously providing these educational opportunities, we want to help spread the word! Please email social@esta.org with any information concerning online courses, informational podcasts, seminars, videos, or anything else you're hosting that might be of value to our members and include any links and/or graphics you would like to use as well. We will post it on all of our social media channels to make sure people know about the fantastic work you're doing—and hopefully join in!
Resources for Dealing with COVID-19
Information and recommendations seem to change from day to day. We have updated our COVID-19 Resources and Links page. If you have links or information to share, please send to membership@esta.org.
Training Opps and Equipment Maintenance – Call to Action
This is a call for Equipment Maintenance information. As we begin to get back to work, some of the gear we use requires cleaning procedures to assure users of their safety. We have added this to the Training Opportunities page. If you have issued a document or video, or know of instructions we should include, please contact membership@esta.org. There are lots of training and educational opportunities available. If you are offering training please send us the information.
PERG Announces Release of the Draft Document for Safe Return to Work for Public Review
PERG has released a draft guidance document which provides recommendations for the prevention of the spread of COVID-19 for camera and lighting equipment rental operations, sound stage facilities, and vehicles used by rental companies.
Read more...
Remote Proctoring Option Now Available
Owing to the health concerns raised by the COVID-19 global pandemic, the ETCP Council has approved the implementation of remote testing with an online proctor. This new delivery option provides test-takers flexibility and convenience at a time when public health is of the utmost importance.
Read more...
Three ESTA Draft Standards in Public Review
Three draft ESTA standards are posted for public review on ESTA's TSP website. Comments are due on the first two draft standards before the end of the day June 28.
Read more...
Protocol Summer 2020 Highlights
Protocol is ESTA's highly-respected business and technical journal that mails to 6,500+ readers four times a year, including all of ESTA's members in North America, Europe, and Asia.
Read more...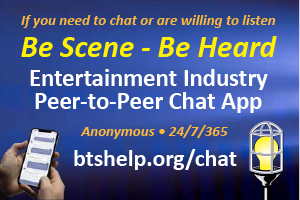 Join the Growing Be Scene - Be Heard Community
Be Scene - Be Heard is the anonymous peer-to-peer chat app that lets you talk about whatever is on your mind with people who understand what you do.
Read more...
In Memoriam: Pete Happe
ESTA lost a friend, a mentor and a champion on May 4 when Pete Happe died, not of Covid-19, but from complications with his lungs and heart. He was an Individual member of ESTA for longer than I can remember and actively participated in the Technical Standards Program.
Read more...
---
GO TO ALL NEWS →
GO TO RECENT FORUM POSTINGS →
GO TO RESOURCE HUB →