What's New > Counterbalance lifting: Quiet, economical and local system
August 6, 2020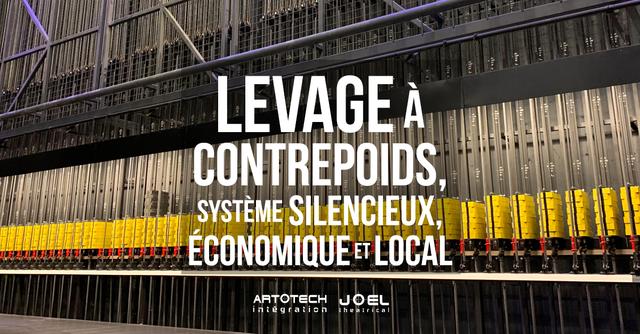 The contemporary theater counterweight lifting system has existed since the 16th century and is still installed today in Quebec and around the world.
As a masterpiece in counterbalance rigging systems, our group has been manufacturing its own components for nearly 40 years, which allows us to offer high quality, safe and locally manufactured solutions and products!
Motorized systems offer other advantages, but your venue may not have the financial means or the ideal space to have them installed. No matter what type of rigging system you want, we will be there to advise you and offer you the solution that best suits your needs.
Here are a few tips to help you make your decision, they will allow you to assess whether a counterweight system would be suitable for your performance hall:
Advantages of a counterweight system
Quietest rigging system, so can be used during your performances
Made in Canada!
Less expensive than a motorized system
No electronics or programming problems
Carriers can be very close together
Also to consider
Requires more staff to operate the system
Requires more in-depth and detailed maintenance
Can be dangerous if misused
INSPECTION REQUIRED
Has your counterbalance rigging system been installed for more than 5 years? An inspection is necessary to ensure its proper functioning and the safety of your technicians. We are available now for an inspection within the standards.
Contact us: info@artotechintegration.com / 450-965-0000
---
THÉÂTRE LE DIAMANT
Our project going forward this week is the Théâtre Le Diamant, inaugurated in 2019 in Quebec City. The theater includes the following lifting systems:
49 double counterweighted carriers


single stroke manual
2,000 lb maximum payload (evenly distributed)
 

4 sets of ETC motorized double carriers


variable speed
maximum payload (evenly distributed) of 1,200 lbs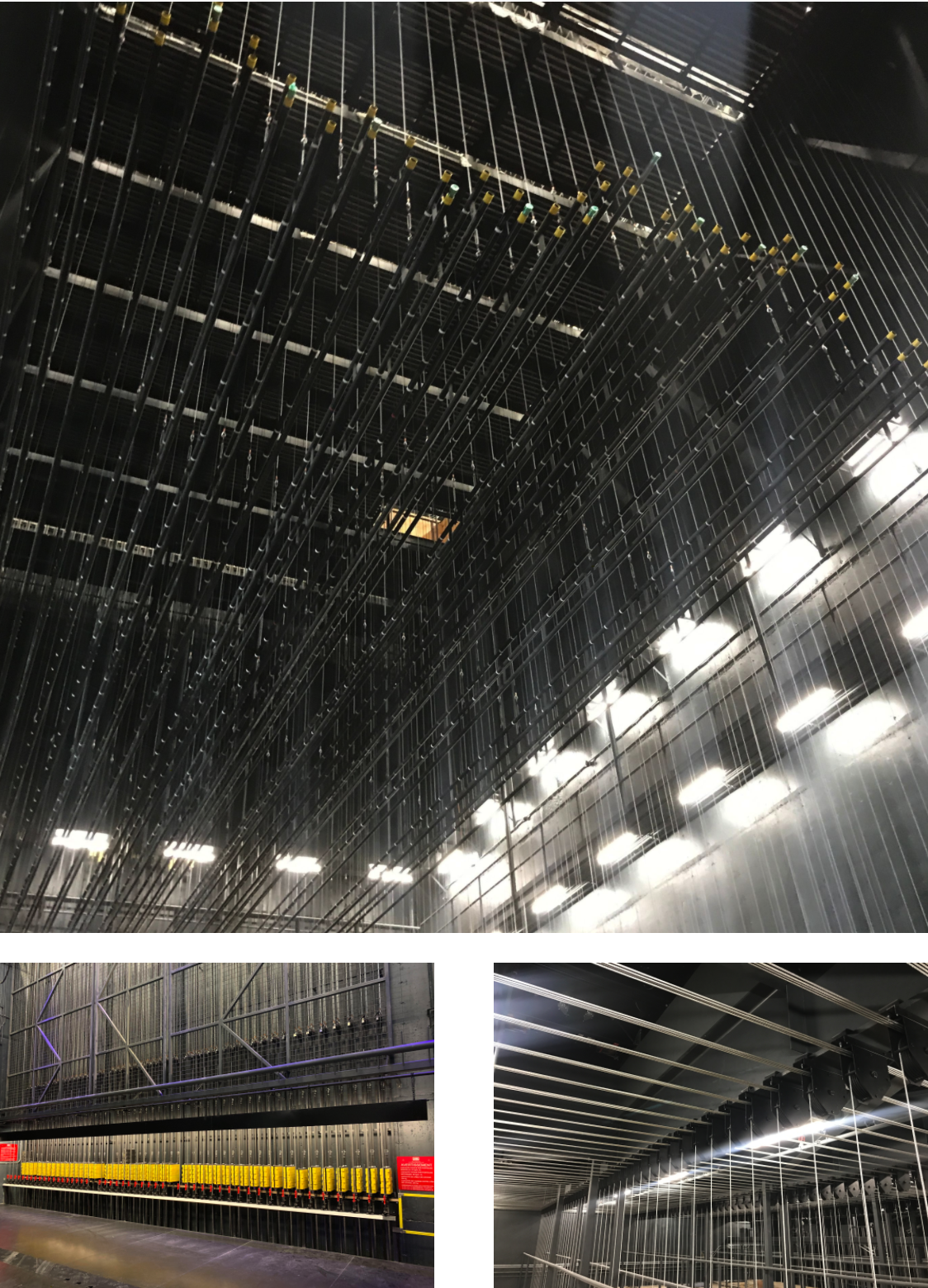 ---
GO TO ALL NEWS →
GO TO RECENT FORUM POSTINGS →
GO TO RESOURCE HUB →