What's New > OISTAT April 2018 Newsletter
April 18, 2018

Click here to view the entire OISTAT April 2018 Newsletter.
Read some of the headlines below
---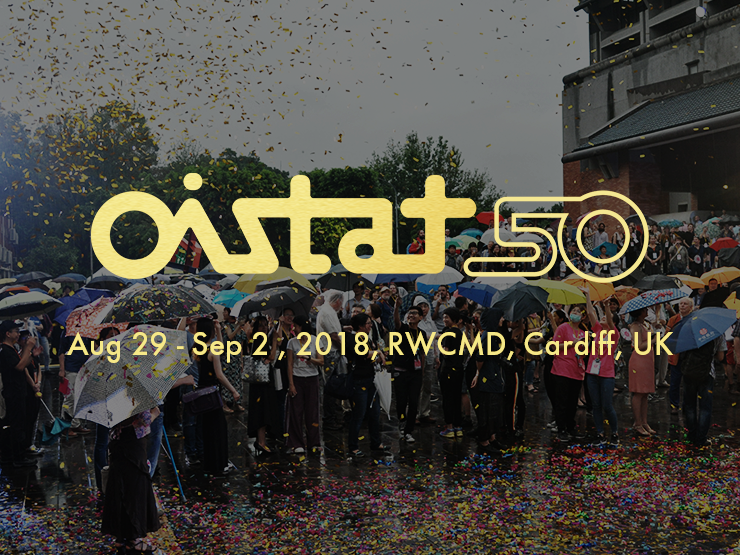 Announcing OISTAT 50 Website
Come celebrate OISTAT 50 years Anniversary with theatre-makers from all over the world with parties, symposiums, meetings and workshops. The celebration will be held on August 29-September 2, 2018 at the Royal Welsh College of Music & Drama in Cardiff, UK.
See the OISTAT 50 website for detailed information.
Symposium: Proposals for presentations by May 31, 2018
Applications for workshops will open on April 30, stay tuned!
---

OISTAT Publication and Communication Meeting and Election, August 30, Cardiff, UK
OISTAT PCC meeting and election will be held during OISTAT 50 years anniversary. We invite OISTAT members and commission delegates to attend the annual meeting. See PCC Meeting Invitation. Registration for PCC meeting open until June 30, 2018.
---

OISTAT Technology Commission Call for Nominations
The Chair Election of OISTAT Technology commission will be held at TC meeting on November 28 – December 1, 2018, during MEET at Vienna, Austria. See the Save the Date Letter from OETHG.
OISTAT Centres, Individual Members & Associate Members are encouraged to send nominations to Headquarters at  before April 30, 2018. Call for Candidates for the Chair of OISTAT Technology.
---
GO TO ALL NEWS →
GO TO RECENT FORUM POSTINGS →
GO TO RESOURCE HUB →