What's New > OISTAT 50-Newsletter-September 2018
October 1, 2018
Click here  to view the entire OISTAT September 2018 Newsletter
Happy 50th Anniversary to OISTAT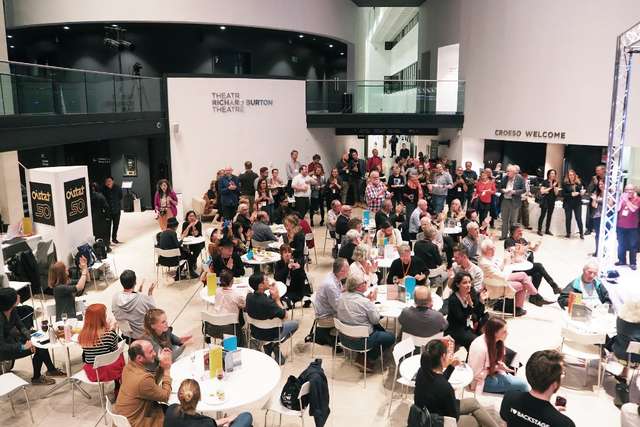 On August 28 – September 2, 154 guests from over 25 countries gathered at Royal Welsh College of Music and Drama to celebrate OISTAT 50th Anniversary. During the parties, Keynote speeches, Symposiums, Meetings and Global Community Exchange, old and new friends had a great time exchanging ideas and networking. All of the people are the precious treasure of an international organization like OISTAT. Together we had a good start for the next fifty years of OISTAT.We would love to share all the precious moments through the 
OISTAT Album
. See the 
report from OISTAT HQ
.
Photo by Flor Dias, Weiping Chen, Cynthia Chiang
"Many things became possible because OISTAT existed"

An Interview with Joel Rubin

Mr. Joel Rubin, one of the founding member and the second President of OISTAT, shared his fifty years' relation with OISTAT through an interview by Karin Winkelsesser, the editor of Bühnentechnische Rundschau, also an Honorary Member of OISTAT.

Welcome New Publication & Communication Chair Hubert Eckart

Hubert Eckart (Germany) was elected as the new Chair of Publication & Communication Commission, Cyril Lamy (France) the Vice Chair. We thank Carl Walling for his dedicated 4 years' contribution to the commission and look forward to the new leadership in the future. 
---
GO TO ALL NEWS →
GO TO RECENT FORUM POSTINGS →
GO TO RESOURCE HUB →