What's New > New concert and dance hall in Montreal
February 6, 2013
Go multimedia
is pleased to present one of its latest projects, a new concert and dance hall for a private college in Montreal. Variable acoustics and digital technology for all multimedia equipment.  Happy viewing!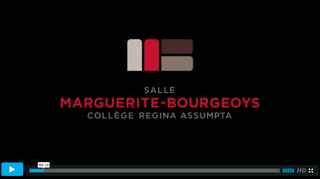 Click on the video above to view an accelerated construction of the Marguerite-Bourgeois venue.
 
 

Built in the heart of the Collège Regina Assumpta, the new concert hall with its 2 independent

lobbies on 2 floors is a modern and multipurpose auditorium with a seating capacity of 705.

After 15 months of construction, this venue with variable acoustic will meet many needs from

the Collège, among others, holding orchestra concerts by the music department and dance

performances from the dance department. It can also accommodate professional artists.
Coming soon: a presentation of the Montreal Planetarium!
---
GO TO ALL NEWS →
GO TO RECENT FORUM POSTINGS →
GO TO RESOURCE HUB →