What's New > NATEAC announces Registration Dates and Fees
April 14, 2016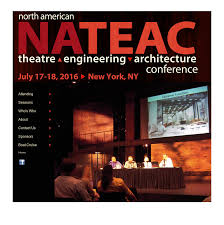 Registration for the North American Theatre Engineering and Architecture Conference (NATEAC) opened on April 1st, 2016. The conference, the third in a series of quadrennial events, will take place on July 17th and 18th 2016 at the Roosevelt Hotel, 45th St. and Madison Ave in New York City. NATEAC has secured a special conference rate of $219.00/night plus tax.
The registration fee for NATEAC 2016 is $775.00. This fee includes the 2-day conference, breakfast and lunch both conference days, the always popular harbor cruise on Saturday evening, July 16th, and backstage tours on Tuesday morning, July 19th.
"The first two conferences were very well received", noted conference director Bill Sapsis, "and the NATEAC staff has worked hard to ensure that NATEAC 2016 exceeds expectations. The session topics are extremely relevant and the caliber of the presenters is nothing short of extraordinary. 
Over the 2 days, NATEAC will offer 24 sessions presented by more than 50 industry professionals, a Keynote Address given by Reynold Levy and a Plenary session with TAIT Towers and ARUP. 
Registration is available online from Friday, April 1st to July 11th 2016. After July 11th, the registration fee will rise to $850.00. Please visit http://nateac.org for more information.
Press contact:    Bill Sapsis            +1-267-278-4561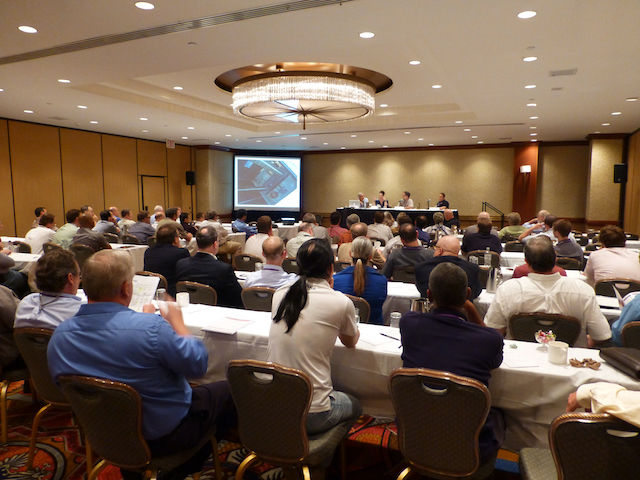 ---
GO TO ALL NEWS →
GO TO RECENT FORUM POSTINGS →
GO TO RESOURCE HUB →