What's New > NATEAC Registration Deadline Approaching
June 27, 2016
June 27, 2016
The North American Theatre Engineering and Architecture Conference (NATEAC) begins in a few weeks and the time to register for the conference at the regular rate grows short. On July 11, the cost for the conference will go from $775.00 to $850.00. Conference Director Bill Sapsis noted, "If you register now you could use the $75.00 you'd save to buy a very nice bottle of wine".
NATEAC will offer 24 sessions featuring over 60 leading industry professionals speaking on topics ranging from Changing Electrical Infrastructure issues to Immersive Environments and Gender Identity Accommodations. Reynold Levy, recent President of Lincoln Center, will give the Keynote Address and TAIT and ARUP will team up to offer a look to the future in the Plenary session.  
The conference dinner at Sardi's is a benefit event for Behind the Scenes and features Tony Award winning producer Richard Winkler as the guest speaker. Other networking opportunities include a 3-hour pre-conference Harbor Cruise and a complimentary closing night cocktail party. A number of authors, including Mr. Levy, Richard Pilbrow and Bill Sapsis, will hold a book signing session on Sunday morning after the Keynote Address.
A negotiated room rate of $219/night plus tax at the Roosevelt Hotel is available to conference attendees.
Please visit http://nateac.org for more information
Press contact: Bill Sapsis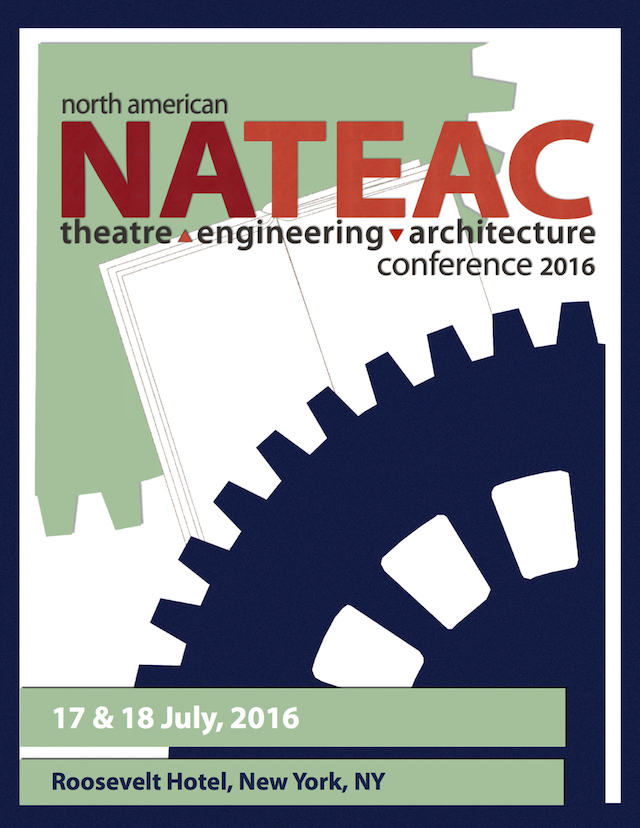 ---