What's New > ESTA News | April 2017
April 26, 2017
INNOVA to Launch Early May

INNOVA, a new platform to provide online learning to professionals in entertainment technology and design, will be launching in early May at
www.innova.usitt.org
. A joint initiative of ESTA and USITT, the initial offerings will include a mix of courses created specifically for INNOVA by some of the industry's most respected trainers and recorded panel discussions from the 2015 USITT Conference in Cincinnati, as well as Quick Fire Sessions on ESTA's American National Standards. 
INNOVA's aim is to offer a range of courses that will cover all skill levels and the many types of entertainment events. ETCP Certified Technicians will find advanced training, as well as more basic cross training opportunities, to assist you in earning education renewal credits for re-certification. Individuals preparing to become certified will find courses designed to take your knowledge and skills to the next level and those seeking to embark on a career in rigging will discover courses offering a solid foundation. Employers will find INNOVA offers an extremely convenient way to offer training opportunities to staff without incurring significant travel expense or time away from the office.
Courses created for the launch of INNOVA include the first of a four-part series by Shawn Nolan, P.E. titled "Introduction to Engineering for Riggers." This series will cover everything from terminology and concepts, to discussions on loads and reactions, to material strengths and the behavior of structures. Mitch Hefter has chosen "Understanding Emergency Lighting Control" which includes a description of some of the latest changes to the NEC. Three of the sessions cover key basics, Tracy Nunnally presents "Entertainment Rigging Basics," Mike Garl covers "Basic Truss Theory," and Bill Sapsis presents "Fall Protection: The Right Gear for Right After the Fall.
Have you ever thought to yourself, "I should read the standard on this" but then decided it was just a bit too intimidating?  The first in our series of Quick Fire sessions are brief introductions, brought to you by ProSight Specialty Insurance, to each of the American National Standards created under the ESTA Technical Standards Program. Technical Standards Manager, Karl Ruling, and Assistant Manager, Erin Grabe, explain in very straightforward language why the standard exists and what problem it was intended to solve. They walk you through how the standard is structured, some of the key issues the working group faced in drafting the standard and how they went about achieving consensus, and highlight some of the most important concepts in the document. After listening to one of these Quick Fire sessions, you'll be able to dive right into the standard.
---

Business Resource Group Forgoes November Session
ESTA's BRG has decided not to produce its popular end of year educational session. The Group is exploring other venues and opportunities to bring members (and non-members) these important business building presentations.
---
 New UPS Program for ESTA Members
ESTA is excited to announce the UPS® Savings Program for our members! You and your business can now save up to 34%* on UPS's broad portfolio of shipping services, including air, international, ground and freight. Plus get 50%* off select services for up to four weeks after you enroll!* You can receive these discounts even if you already have a UPS account. Plus, the more you ship, the more you can save.

 

To enroll and start saving, visit

savewithups.com/est

a or call 1-800-MEMBERS (1-800-636-2377), M-F, 8 a.m. – 6 p.m. EST.

Click here

 for details on Introductory Program discounts. 
---
ETCP Launches Portable Portable Power Distribution Technicians Practice Exam
The Entertainment Technician Certification Program (ETCP) launched a practice exam for the Portable Power Distribution Technician certification examination on April 1, 2017. The web-based practice exam will consist of fifty questions is available from that date forward for forty dollars at etcp.esta.org/practiceexams. Candidates should go to the "Candidates" link and then follow the menu to ETCP and choose this exam.

The ETCP Council understands that there is a certain amount of fear surrounding the exams because many candidates have not taken an exam in quite some time and/or may be unfamiliar with computer-based testing. The fifty-question practice exam will provide candidates with a valuable tool for self assessment. There is no application process with the practice exam; so any interested candidate will be able to take the exam privately at home, at the office or on the road whenever it is most convenient for him or her. Candidates have 30 days to complete the exam.
"I speak with candidates every day who are intimidated by this exam," said Meredith Moseley-Bennett, the ETCP Certification Manager, "Our hope is that the candidates who opt to take the practice exam will go into the actual exam feeling more comfortable and confident because they have gotten a general sense of the exam beforehand. Since the practice exam is exactly one-third of the test questions of the final exam, the candidates can time themselves for one hour to make sure they are answering the questions within the proper time-frame. At the end of the practice exam, candidates will be provided with a score report that is divided into the broad areas of the content outline which will help them get a sense of the areas that need more
attention."
---
Three ESTA Standards in Public Review

Three ESTA draft standards are in public review at
http://tsp.esta.org/tsp/documents/public_review_docs.php
. The review end dates and descriptions are below. 
BSR E1.14 – 2001 (R201x), Entertainment Technology—Recommendations for Inclusions in Fog Equipment Manuals, applies to the instruction manuals for fog-making equipment manufactured for use in the entertainment industry. In order to use fog safely and effectively, the user must have some general knowledge of the technology, have a clear understanding of how to operate the fog making system, and be aware of the potential hazards related to the use of fog, and particularly the system that he is using. This standard is designed to establish guidelines for manufacturers to provide to the user the necessary information required for the safe and responsible use of fog equipment. Last reaffirmed in 2013, the 2001 version is again being considered for reaffirmation by the Fog & Smoke Working Group. The public review ends at the end of the day on 15 May 2017.
BSR E1.31 – 201x, Entertainment Technology—Lightweight streaming protocol for transport of DMX512 using ACN, provides a very simple protocol that offers functionality comparable to proprietary DMX512 over Ethernet protocols while being compatible with the E1.17 suite of protocols. The standard is being revised, limited to the addition of IPv6 compatibility and the correction of errors. Input on additional features is not being sought at this time. A future revision of the standard is planned to incorporate any changes outside of this scope. That future revision will be developed following the IPv6 update. To aid reviewers in discerning which sections of the draft standard include changes, a copy of the draft showing tracked changes is included in the public review package. The public review ends at the end of the day on 8 May 2017.
BSR E1.51 - 201x, The Selection, Installation, and Use of Single-Conductor Portable Power Feeder Cable Systems for Use at 600 Volts Nominal or Less for the Distribution of Electrical Energy in the Television, Film, Live Performance and Event Industries in Canada, is intended to offer guidance, in the context of applicable standards and regulations in Canada, on how to select, install, use, and maintain single-conductor portable feeder cables used to supply power for television, film, live performance, and special events in Canada. This review ends at the end of the day on 5 June 2017.
The review documentation—including the draft standards, review forms, review explanations, and review instructions—is available to download from
http://tsp.esta.org/tsp/documents/public_review_docs.php
. Email review forms to
---
Help Support the Technical Standards Program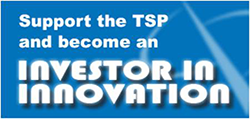 how your support for TSP and encourage others to do the same by adding the Investor in Innovation banner to your signature and website. Simply download this banner and link it to
TSP.ESTA.org/donate
. Standards are all around us; invest today.
---

Spring 2017 issue highlights…
Royal Marty explains emergency stop technologies for scenic automation.
Learn the value of "Robe Access: A Safe and Effective Solution for Entertainment Rigging" from Rhino Staging's Matt Hudson.
Pete Borchetta reviews the technical challenges of controlling LED luminaires on standard mains dimmers.
Dave Lester, Director of Education & Safety at CLAIR Global, explores "Safety Consciousness as a Business Model."
Guy Holt reveals Part 2 of what users need to know about the soft power of small portable generators as compared to the hard power provided by the grid.
Paul Kush, Chief Claims Officer for ProSight Specialty Insurance, follows up on the ESTA business session held during LDI discussing hiring independent contractors and your company's liabilities.
ESTA and USITT announced INNOVA at USITT's Keynote Address last month. Read about this online training initiative that benefits the industry and promotes lifelong learning.
Missed some recent industry events? Learn what you need to know about the Event Safety Alliance's Severe Weather Summit, USITT's Stage Expo, and Prolight + Sound.
shares a technical book review on Wayne Howell's Light Bytes.
Regular technical columns will include Mike Wood's "Out of the Wood" and Richard Cadena's "Shadow, Light, and Truth" columns. Plus all Protocol's regular business and industry columns including BizQuestions, Take Away, ETCP News, CITT/ICTS News, TSP News, PERG News, and Behind the Scenes News with informative updates and news you can use.
Plus, much more!
Protocol
is ESTA's highly-respected business and technical journal that mails to 6,500+ readers four times a year, including all of ESTA's members in North America, Europe, and Asia. 
Please consider advertising in Protocol's Spring 2017 issue. Please let us know if we can create an ad plan for you to meet your business' needs. The Spring edition of Protocol will have additional distribution at InfoComm and Stage|Set|Scenery; artwork is due by April 26. Receive up to a 30% discount on Protocol for ESTA members and concurrent LSA advertisers. V
iew the Protocol Rate Card
. 
Protocol's Winter issue and full archive online (now available in HTML5!) at
http://esta.org/Protocol/protocol.html
. Protocol is available as for
iOS
 and
Android
. Like us on Facebook to receive ongoing updates.
---
 Support the Long Reach Long Riders  2017 Charity Motorcycle Ride
The 14th annual Long Reach Long Riders charity motorcycle ride, dubbed the "Avocado Adventure," begins in Escondido, California on June 16th and returns to Escondido on June 25th. Twenty-nine riders and two chase cars registered for the ride. 

This year's route will give the riders a view of Southern California not found on the homes of the stars tour. Trips are planned to the Mt. Palomar observatory and through Palm Desert as well as time spent on the ever popular California Route 1.

All LRLR riders and chase car drivers are required to raise at least $1,000 to join the ride and Everyone pays all of their own expenses so all of the money donated goes directly to the charity. Please support the riders of your choice by making a donation today at 

www.behindthescenescharity.org/lrlr!

 
---
 The Amazon Smile Foundation Will Donate When You Shop
| | |
| --- | --- |
| | Most people buy something from Amazon sometime. Some people buy lots of things all the time. Now you can help your favorite industry charity by shopping with Amazon Smile. If you have an Amazon account (regular or prime) just go to www.smile.amazon.com to get started. When it is time to choose your charity, look for Behind the Scenes Foundation. Bookmark Amazon Smile to make sure you use it to shop. The Amazon Smile Foundation will donate .05% of every eligible purchase you make. As of November 2016 over $37 million dollars have been donated to various charities. If you are already an Amazon Smile member and want to change your charity, log-in to your account, scroll to settings and select Change Your Charity. Make your purchases count! |
---
GO TO ALL NEWS →
GO TO RECENT FORUM POSTINGS →
GO TO RESOURCE HUB →