March 28, 2010
Pacific Contact 2010
Many CITT members are present at the 34th annual Pacific Contact held in Burnaby, BC. Brent Rossington came over on behalf of Actsafe (formerly SHAPE) to participate at the Real Time conversations on backstage safety with CITT's national coordinator Monique Corbeil.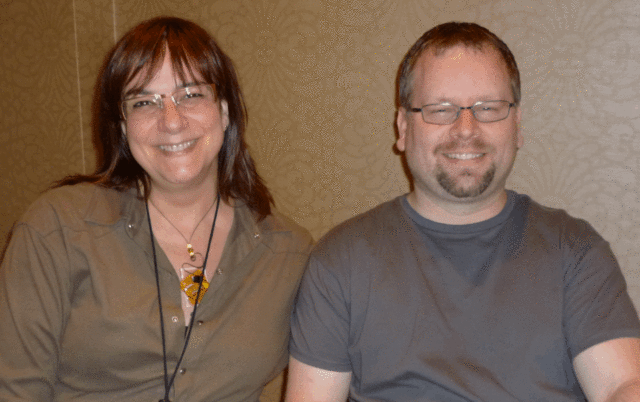 CITT's National Coordinator Monique Corbeil with Brent Rossington at the Real Time conservation
Don Parman, technical director of the Massey Theatre and Chair of the BC Section was present at the facility manager meeting and helped out at the CITT table in the contact room.
Other CITT members attending the conference include board member Jacquie Dawson of the Max Cameron Theatre in Powell River, former CITT president Graham Frampton of Decidedly Jazz Danceworks, Erin Kennedy of the Vernon Performing Arts Centre, Bruce Halliday of the Port Theatre in Nanaimo, and George Scott who is the Production Manager for Pacific Contact.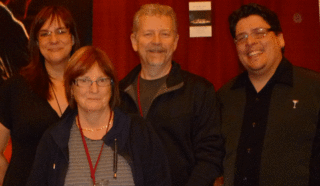 From left to right: Monique Corbeil, Jacquie Dawson, Graham Frampton and Don Parman
There are as well many managers of performing arts venues that are members of CITT present at the event, which closes on Sunday. CITT will then travel to Victoria to meet with the Conference 2011 committee and visit some of the conference sites... to be continued!
---
GO TO ALL NEWS →
GO TO RECENT FORUM POSTINGS →
GO TO RESOURCE HUB →