What's New > 2020 OISTAT Meetings and Events Schedule
January 16, 2020
Thank you for your ongoing support for OISTAT in 2019.
This year, more spectacular events are coming up. Save the dates. We are looking forward to seeing you at OISTAT events.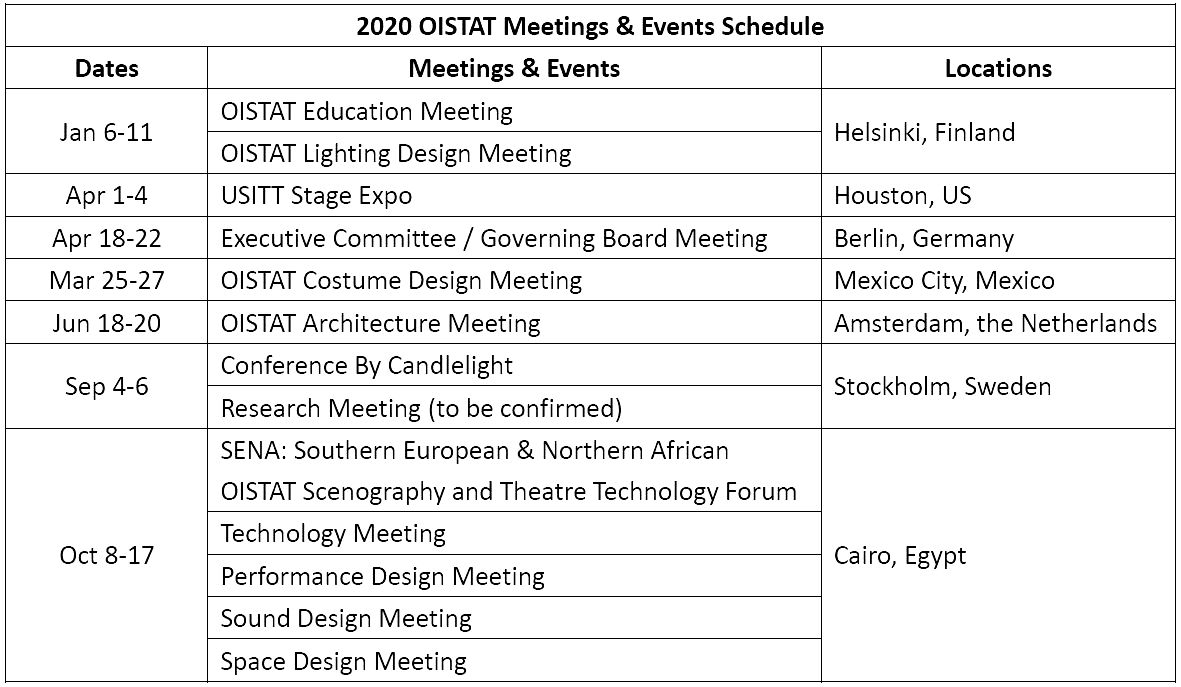 The January 2020 OISTAT Newsletter is out!

Read the complete Newsletter here.
For more information and updates, please visit www.oistat.org.
---
GO TO ALL NEWS →
GO TO RECENT FORUM POSTINGS →
GO TO RESOURCE HUB →