Alberta Section ROSCO Wood Grain Texture Creation 2-day Course 2020
March 1 - 2, 2020
CITT Alberta invites you to join Jenny Knott, Rosco Paint Product Manager, for two days of getting messy sampling Rosco products.
It's been 2 years since Jenny has been in Alberta and she has a lot more to share. Jenny will have lots of samples of coating products and many examples of how to create different wood grain finishes.
• Day 1 (Sunday, March 1): will be the introduction and getting hands dirty prepping and beginning work on the different wood techniques. Full-Day
, from 10 a.m. to 4:30 p.m.
• Day 2 (Monday, March 2): will be adding the finishing touches to the dry boards to complete the techniques. Half-Day
, from 10 a.m. to 2 p.m.
All tools, products and substrates will be supplied. Come with your questions and paint clothes.
This class is limited to 19 people, please don't delay in registering. Please plan to attend both days. Everyone is invited to return to the Jubilee on Tuesday March 3 for more informative Backstage Access sessions as well as a trade show on stage! All included with your registration! Come Join The Fun!

This course is open to everyone at a cost of $45 for the 2-day course.

CITT/ICTS Members may register for $40.
Staff of CITT/ICTS Organizational Members with no access to their venue's CITT/ICTS account can also register for $40, please ask for the password at support@citt.org or 514 504-9998 | 1-888-271-3383.
 
Sessions will take place at the Southern Alberta Jubilee Auditorium in Calgary on March 1st and 2nd, 2020 as part of the lead-up to Backstage Access.
Online registration for this event is now closed, however they are still accepting last minute registrations. Please contact Kevin Humphrey at alberta@citt.org for more details.
---
About Jenny Knott
Graduated from the University of Missouri, Kansas City with an MFA in Design and Technology.  Jenny has freelanced as a Scenic Artist for over 30 years, working for regional theatres including Missouri Rep (now KC Rep), Arena Stage, the Guthrie, Goodspeed Opera House, Scaena Studios, as well as union scene shops, film and television. She has been an artist in residence/instructor at the University of Illinois-Champaign/Urbana and the Smithsonian in Washington DC.  Jenny is a member of United Scenic Artists 829, USITT and past member of USITT Board of Directors.  She joined Rosco as their Paint Product Manager in July of 2003, travelling internationally to present seminars and workshops on scenic paint and coating techniques.  Jenny continues to paint, keeping current with emerging scenic artists and new ways of approaching paint challenges.  Let's get creative and colourful.
---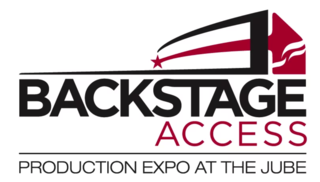 We would like to thank the Jubilee Auditorium for providing space in their beautiful building.
CITT Alberta Section Refund & Cancellation Policy
If the event is cancelled by CITT Alberta we will provide a full refund to all participants.
Cancellation by the participant with more than 30 days notice will receive a full refund.
Cancellation by the participant with 15 to 30 days notice will receive a credit note applicable to future section events or a 50% refund.
Cancellation by the participant with less than 15 days notice will be unable to receive a refund.