NEW JOB POSTINGS // NOUVEAUX OFFRES D'EMPLOI
Location: Vancouver, BC
Deadline: July 1, 2016
---
---
UPCOMING EVENTS // ÉVÉNEMENTS        À VENIR
---
SPOTLIGHT ON OUR CONTRIBUTING MEMBER //       PLEINS FEUX SUR NOTRE MEMBRE BIENFAITEUR
---
RENEW YOUR MEMBERSHIP & BE CONNECTED
Why? Because CITT/ICTS members
Share Best Practices
Are Professional
Stimulate Communication 
Encourage Education
Thank you for renewing your CITT/ICTS membership

As you know, membership support is essential to the sustainability of CITT/ICTS.
We thank you for renewing your membership and supporting CITT/ICTS.
*** This is the most sustainable way to renew as we have reduce the postal mailing of membership renewal notice in effort to reduce the use of paper and to reduce mailing cost. 
---
RENOUVELLEZ VOTRE ADHÉSION ET SOYEZ CONNECTÉ
Pourquoi? Parce que les membres CITT/ICTS 
Partagent les pratiques d'excellences
Valorisent le professionnalisme
Stimulent la communication 
Encouragent l'éducation 
Comme vous le savez déjà, la pérennité de CITT/ICTS dépend largement du soutien des membres.
Nous vous remercions de renouveler votre adhésion et de soutenir CITT/ICTS.
*** C'est la façon la plus écologique de renouveler puisque nous avons diminué l'envoi postal des avis de renouvellement de l'adhésion dans nos l'efforts de réduire l'utilisation de papier et de réduire les coûts d'envoi. 
---
ARE YOU CONNECTED WITH CITT/ICTS?  
Stay connected with the help of CITT/ICTS RSS newsfeed available on the 
CITT/ICTS website
.  Go to the website and click on the
orange RSS logo
  that can be found on the bottom of the homepage, in the forum section and on the Job Board page. And of course, you can follow us on 
Facebook
 and 
Twitter
 !
---
ÊTES-VOUS  BRANCHÉ AVEC CITT/ICTS?
Restez branché grâce aux flux RSS CITT/ICTS disponibles sur le 
site CITT/ICTS
. Allez sur le site, et cliquez sur les 
logos orange RSS
  que l'on retrouve au bas de la page d'accueil, sur les pages du forum et la page d' offres d'emploi. Et bien sûre, vous pouvez toujours nous suivre sur 
Facebook
 et 
Twitter
 !
---
CITT/ICTS NATIONAL OFFICE // BUREAU NATIONAL CITT/ICTS
Montréal QC 
H2T 2T3 Canada
June 30, 2016 // 30 juin 2016
Bonjour [[First_name]]
Here is CITT/ICTS's recent news, including:
Voici les nouvelles récentes de CITT/ICTS incluant:
News from the National Office // Nouvelles du bureau national
National Office Move Update // Mise à jour emménagement du bureau national
What's new with members and the industry // Quoi de neuf avec les membres et l'industrie
Public Review of ESTA Standards // Révision publique des normes ESTA 
Latest News Items ESTA Standards Watch // Nouvelles récentes veille des normes ESTA
Job postings, Forum comments, Upcoming events // Offres d'emploi, commentaires forum, événements à venir
New addition: Spotlight on our Contributing members // Nouvel ajout: Pleins feux sur nos membres Bienfaiteurs
Happy Canada Day and Happy Independence Day to our American neighbours!
Bonne fête du Canada et joyeux fête de l'indépendance à nos voisins américains!
---
NEWS FROM THE NATIONAL OFFICE //

NOUVELLES DU BUREAU NATIONAL

- Monique Corbeil
Greetings everyone!
"WHAT'S UP" WITH A NEW LOOK!
For the past couple of weeks, Sara has been working on creating a newsletter template for What's Up. We are proud to launch it today. It may still need some tweaking, so please share your feedback with Sara at support@citt.org. Hope you enjoy the reading!
RENDEZ-VOUS SESSION LINE UP AT WINNIPEG
The annual conference is coming up in August and we are very proud to offer a stellar array of workshops, educational sessions and backstage tours including these highlights :
Backstage tour of the Gala Venue at the Regent Casino in the company of Gala Systems representatives.
A two half-day scenic painting masterclass on UV Painting with Jenny Knott of ROSCO.
Pegi Marshall will be presenting a fabulous session on how to make your scenic shop greener.
Dave Brown will give a half-day session on firearms safety on stage.
Scott Spidell will lead an education panel discussion on what are the skills needed for the next generation.
Rick Boychuk is moderating a panel discussion on majors renovating in existing theatres.
April Vizcko will light you up with her session on Lighting Costumes.
Learn more about the IATSE Education Training Trust Fund.
Discover OISTAT and its international projects!
Get involved with Mentorship.
And much more!
Check out the exhibitors at the trade show here. CITT/ICTS warmly thanks its generous corporate members for their continuous support, including MDG, Ultratec Special Effects, the Manitoba Centennial Centre Corporation for welcoming us at the Centennial Concert Hall, as well as the staff and crew at the Royal Manitoba Theatre Centre! Don't forget to book your hotel and flight (save 10% with Air Canada).
ESTA PUBLIC REVIEW OF AN ELECTRICAL STANDARD... FOR CANADA
If you are not familiar with how it works, please scroll down and discover how you can voice your opinion regarding to the public review of ESTA Standards. Until August 2nd, 2016 you can read and comment on the public review of this particular standard that will be eventually in effect in Canada: BSR E1.51 – 201x, The Selection, Installation, and Use of Single-Conductor Portable Power Feeder Cable Systems for Use at 600 Volts Nominal or Less for the Distribution of Electrical Energy in the Television, Film, Live Performance, and Event Industries in Canada. All opinions counts, so please share this with your colleagues.
On that note, enjoy the long holiday weekend everywhere across Canada!
Gala Venue at Regent Casino. Click on the image for a sneak peak. //

La salle Gala Venue au Regent Casino. Cliquez sur l'image pour un aperçu.

 UV painting workshop//

Atelier de peinture UV 

 ******
Bonjour à tous!
« QUOI DE NEUF» FAIT PEAU NEUVE!
Depuis quelques semaines, Sara a travaillé sur la création d'une nouvelle présentation de notre bulletin de nouvelles « Quoi de neuf ». Nous sommes fiers de le lancer aujourd'hui. Peut-être a-t-il encore besoin de quelques ajustements, alors nous vous invitons à partager vos commentaires avec Sara à support@citt.org. Je vous souhaite un bonne lecture!
LISTE D'ATELIERS AU RENDEZ-VOUS 2016 À WINNIPEG
La conférence annuelle aura lieu en août et elle offrira un large éventail d'ateliers et de conférences, ainsi que des visites de coulisses, parmi lesquels ces faits saillants : 
Visite des coulisses de la salle Gala Venue au Casino Regent, en compagnie de représentants de Gala Systems.
Un cours de maître de deux demi-journées sur la peinture UV, avec Jenny Knott de ROSCO.
Pegi Marshall fera une présentation fort intéressante sur la façon de rendre votre atelier scénique plus écolo.
Dave Brown donnera un atelier d'une demi-journée sur l'utilisation sécuritaire des armes à feu sur scène.
Scott Spidell dirigera une table ronde au sujet des compétences que devra acquérir la prochaine génération.
Rick Boychuk animera un groupe de discussion sur les rénovations majeures des salles existantes.
Avril Vizcko vous allumera avec sa session sur les costumes illuminés.
Apprenez-en plus sur le Fonds d'affectation spécial en formation IATSE.
Découvrez OISTAT et ses projets internationaux.
Impliquez-vous en mentorat.
Et beaucoup plus!
Découvrez les exposants du salon ici. CITT/ICTS remercie chaleureusement ses généreux membres corporatifs pour leur soutien continu, y compris MDG, Ultratec Special Effects, la Manitoba Centennial Centre Corporation qui nous accueille au Centennial Concert Hall, ainsi que le personnel du Royal Manitoba Theatre Centre. N'oubliez pas de réserver votre hôtel et votre vol (économisez 10 % avec Air Canada).
RÉVISION PUBLIQUE D'UNE NORME ÉLECTRIQUE ESTA... POUR LE CANADA
Si vous n'êtes pas familier avec le fonctionnement d'une révision publique, descendez plus bas pour apprendre comment vous pouvez exprimer votre opinion au sujet de la révision publique des normes ESTA. Jusqu'au 2 août 2016, vous pouvez lire et commenter la révision publique de cette norme particulière qui sera éventuellement en vigueur au Canada : BSR E1.51 - 201x, « Choix, installation, utilisation et entretien des conducteurs de câble d'alimentation électrique portables à conducteur simple utilisés à tension nominale de 600 volts ou moins pour la distribution de l'énergie électrique pour la télévision, le cinéma, les spectacles et les événements spéciaux au Canada ». Chaque opinion est importante, alors veuillez partager cette information avec vos collègues.
Sur cette note, profitez bien de la longue fin de semaine de la fête du Canada!
---
 

NATIONAL OFFICE MOVE UPDATE //

MISE À JOUR EMMÉNAGEMENT                     DU BUREAU NATIONAL

- Sara Munčs
Hello everyone!
Summer is finally here in Montréal. The 30-degree Celsius weather is setting in, so to beat the heat we bought four pedestal fans with adjustable heights. We were able to carry them back to the office as the hardware store is just around the corner on Saint-Laurent. We are definitely ready to face the summer heat waves now that we have our fans!
Also, after a lot of deliberation, we finally bought bar stools for our beautiful dining table in the welcome area. The wrought iron chairs really complement the hand-made wood and iron welded table. The best part is that they were light enough to carry back to the office from the store which is right across the street, on Mont-Royal avenue. Its location really is the highlight of CITT/ICTS's office; we have everything we need only a short walk away!
The Fab Four

******
Bonjour à tous!
L'été est enfin arrivé à Montréal. Les températures de 30 degrés Celsius seront bientôt la norme. Ainsi, pour combattre la chaleur, nous avons acheté quatre ventilateurs sur pied avec hauteur ajustable. Nous avons pu les rapporter au bureau à pied, puisque la quincaillerie est située sur la rue Saint-Laurent, à quelques pas du bureau. Nous sommes maintenant prêtes à faire face à la chaleur estivale!
Aussi, après de nombreuses hésitations, nous avons acheté des tabourets de bar pour accompagner notre superbe table à manger située à l'entrée du bureau. Les chaises en fer forgé s'adaptent très bien à la table en bois et métal. Et le plus beau avec ces tabourets, c'est qu'ils sont assez légers pour que nous puissions les transporter nous-mêmes du magasin, situé de l'autre côté de l'avenue Mont-Royal. Comme on le constate, son emplacement est vraiment le point fort du bureau CITT/ICTS; tout ce dont nous avons besoin est à notre portée!
---
NEWS FROM MEMBERS AND THE INDUSTRY //
NOUVELLES DES MEMBRES ET DE L'INDUSTRIE​
 

The AFC celebrates the 20th anniversary of the Annual Big Swing Charity Golf Tournament In 2016. The tournament raised a record amount of $102,140 for The AFC. Read more on the CITT/ICTS website.

//

The AFC célèbre le 20e anniversaire de son tournoi de golf annuel « Big Swing ». Cette année, le tournoi a permis d'amasser un montant record de 102 140 $ pour The AFC. Lisez davantage sur le site web CITT/ICTS.

---

 
 

The Canada Arts Council has announced a call for applications for the

John Hobday Awards in Arts Mangement

. Read more on the

CITT/ICTS website

. 

 

//

 

Le conseil des arts du Canada a lancé un appel de candidatures pour le

Prix John-Hobday en gestion des arts

. Lisez davantage sur le

site web de CITT/ICTS

. 

---

 

The

North American Theatre Engineering and Architecture Conference (NATEAC)

begins in a few weeks and the time to register for the conference at the regular rate grows short. On July 11, the cost for the conference will go from $775.00 to $850.00. Read more on the

CITT/ICTS website

.

 

//

La North American Theatre Engineering and Architecture Conference (NATEAC) débute dans quelques semaines et la période d'inscription à la conférence au tarif régulier est près de se terminer. Dès le 11 juillet, les frais d'inscription à la conférence passeront de 775 $ à 850 $ USD. Lisez davantage sur le site web de CITT/ICTS.
---
PUBLIC REVIEW OF ESTA STANDARDS THAT WILL BECOME ANSI STANDARDS... HOW DOES IT WORK? //
RÉVISION PUBLIQUE DES NORMES ESTA QUI DEVIENDRONT DES NORMES ANSI: COMMENT ÇA MARCHE?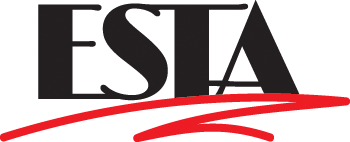 ANSI procedures require that a standard be submitted to public review so that all parties materially affected have an opportunity to participate in its development. This ensures the standard reflects the consensus of opinion in the industry. A document is offered for public review for a limited period of time, after which it is withdrawn for comment resolution and revision. If substantive changes are made to the document, it will be offered for a subsequent public review. If no substantive changes are made and if the working group is satisfied with the document, the standard will be put forth for acceptance as an American National Standard. Read more about the ESTA Technical Standards Program here. 
Express your opinion!
Below is a document currently under public review. To participate in the review of this document, please download the necessary forms and documents by using the link provided below. After you submit your comments, you should receive a confirmation within one week. 
Document title: BSR E1.51 - 201x
, The Selection, Installation, and Use of Single-Conductor Portable Power Feeder Cable Systems for Use at 600 Volts Nominal or Less for the Distribution of Electrical Energy in the Television, Film, Live Performance, and Event Industries in Canada
Scope: E1.51 is intended to offer guidance in accordance with existing applicable standards and regulations in Canada on how to select, install, use, and maintain single-conductor portable feeder cables used to supply power for television, film, live performance, and special events in Canada
Working group: Electrical Power
Posting Date: June 2, 2016
Submit review before: August 2, 2016
---
Les procédures ANSI exigent qu'une norme soit soumise à une révision publique afin que toutes les parties concernées aient la possibilité de participer à son développement, ce qui garantit que la norme reflète le consensus de l'opinion dans l'industrie. Un document est offert aux fins de révision publique pendant une durée limitée, après quoi il est retiré pour une résolution commentée et révisée. Si des modifications de fond sont apportées au document, il devra faire l'objet d'une autre révision publique. Sinon, et à la condition que le groupe de travail soit satisfait du document, la norme sera mise de l'avant pour acceptation en tant que norme nationale américaine (American National Standard). Pour en savoir plus sur le programme des normes techniques ESTA, cliquez ici.
Partage vos opinions!
Vous trouverez ci-dessous un document actuellement en cours de révision par le public. Pour procéder à la révision de ce document, veuillez télécharger les formulaires et les documents nécessaires à l'aide du lien fourni ci-dessous. Après avoir envoyé vos commentaires, vous devriez recevoir une confirmation de votre participation au cours de la semaine suivante.
Titre du document :
BSR E1.51 - 201x
, Choix, installation, utilisation et entretien des conducteurs de câble d'alimentation électrique portables à conducteur simple utilisés à tension nominale de 600 volts ou moins pour la distribution de l'énergie électrique pour la télévision, le cinéma, les spectacles et les événements spéciaux au Canada.
Portée du document : E1.51 est destiné à offrir des conseils en conformité avec les normes applicables en vigueur et les règlements du Canada sur la façon de choisir, installer, utiliser et entretenir un système de câbles d'alimentation portable qui fournira de l'énergie dans les domaines de la télévision, du cinéma, du spectacle et des événements spéciaux au Canada.
Groupe de travail : Puissance électrique
Date d'affichage : 2 juin 2016
Date limite de soumission d'une révision publique : 2 août 2016
---
LATEST NEWS ITEMS ESTA STANDARDS WATCH //
NOUVELLES RÉCENTES VEILLE DES NORMES ESTA

News items include: // Les nouveaux items incluent:
One ESTA Standard In Public Review
ICC Group B Codes Open for Comment
FCC Extends Lab Transition Period
FCC Solicits Consumer Advisory Committee Members
WTO Technical Barriers to Trade: USA U-NII devices & VOCs; Canadian energy efficiency; Albanian standards
ANSI Public Reviews: panelboards, cranes, welding code, fall arrest devices, optical fiber & ports, etc.
BSI Public Reviews: ladder marking, safety of machinery, standard for standards
CSA Public Reviews: industrial electrical machinery, flat cable systems
New ANS Projects: lamp bases, ballasts, energy efficiency, welding symbols, Li batteries, gen-set controllers
Final Actions on ANSs: swimming pools, crumb rubber, electric power systems, starting fires with cigarettes
Draft IEC & ISO Standards
Recently Published IEC & ISO Standards: switchgear, industrial-process control; old-folk communities, etc.
TSP Meeting Schedule
Investors in Innovation: Thank you!
The archive of all the Standards News and Standards Watch issues back to the beginning of 2011 is available here. // Les archives de toutes les nouvelles sur les normes et les veilles de normes depuis le début de 2011 sont disponibles ici.
---
THANKS TO OUR CONTRIBUTING MEMBERS 
MERCI À NOS MEMBRES BIENFAITEURS