What's New > 84 motorized lifters: We are proud of it!
August 21, 2020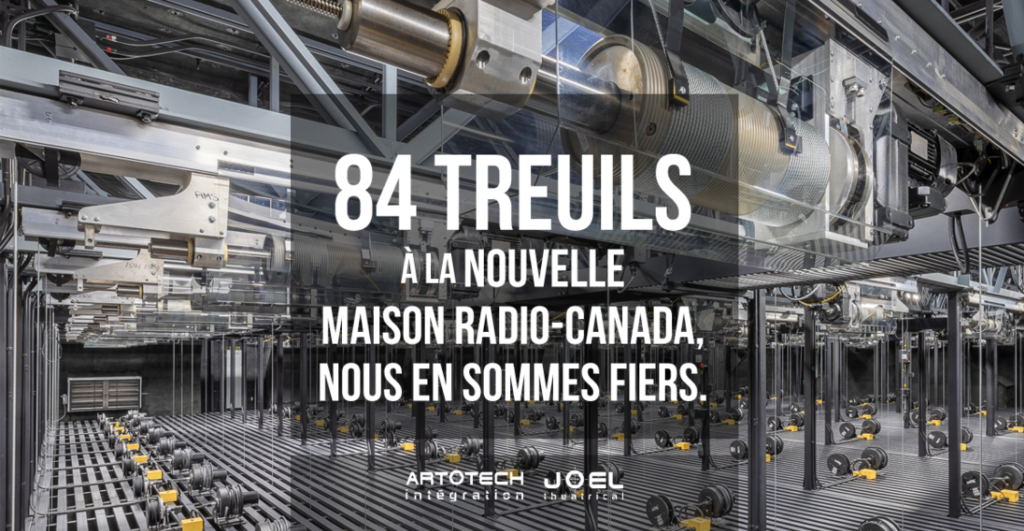 The Société Radio-Canada is emblematic by the quality of its television productions. It is therefore with pride that Artotech / Joel has just completed one of its most important projects to date, La Nouvelle Maison de Radio-Canada. A Design-Build project in collaboration with Broccolini, Go Multimedia, SNC-Lavalin and XYZ Cultural Technology. The work of this important mandate was carried out from October 2018 to August 2020.
Our great pride is among other things our participation in the realization of the main television studio! For the latter, we collaborated on the integration, supplied and installed a large number of state-of-the-art equipment:
84 motorized carriers


Vortek model winches manufactured by the company ETC
Speed of 30 feet / minute
650 lbs and 1150 lbs capacity, depending on winches
Safety factor 10: 1
 

Control system


ETC Foundation Desk Console and Wireless Controller
1 single system to operate the 84 carriers
Modern multi-user system
 

Power supply


2 types of spring reels, per carrier
208 V, 120 V and CAT 6 power outlets
Allows smooth movement of cables with carriers
 

Stage curtain system


Crescent IFR Velvet
Rail change system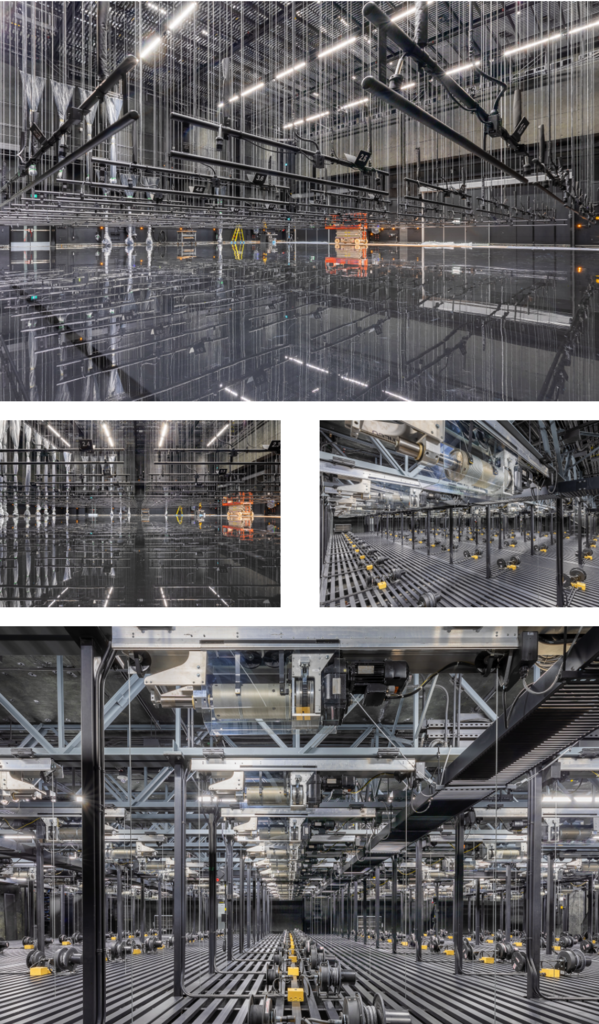 We also supplied other equipment for the various studios, such as technical hanging grids, cable channels, stage curtains, etc.
The entire Artotech / Joel team is pleased to offer the Nouvelle Maison de Radio-Canada modern and efficient studios, which will greatly improve the work and safety of technicians.
Photo credits: Nils Becker / ETC
---
INSPECTION REQUIRED
Does your rigging system need an upgrade? An annual inspection is necessary to ensure its proper functioning and the safety of your technicians. We are available now for an inspection within the standards.
Contact us: info@artotechintegration.com / 450-965-0000
---
GO TO ALL NEWS →
GO TO RECENT FORUM POSTINGS →
GO TO RESOURCE HUB →