Curé, Milaine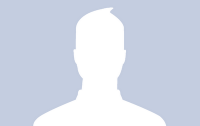 Milaine Curé
Membership Category: (no permission to view this data)
Regional Affiliation or Section: Prairie Section
Disciplines: Lighting; Video; Wardrobe; Props; Special Effects; On Deck; Imagery; Rigging; Design; Sound
I am a passionate, creative, reliable emerging artist/student with
applicable work experience in various areas.
I pursued a degree in technical theatre design and am
actively working in local theaters and local the local production
industry. December 31st was my final term at the University of Saskatchewan. I am waiting to graduate once student services have processed all of my transferred credits. I am now located in Manitoba and am very eager to pursue a career in Design.