Alhajri, Khalifah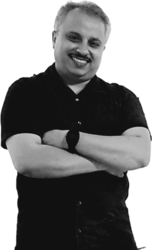 Khalifah Alhajri
Membership Category: (no permission to view this data)
Regional Affiliation or Section: Ontario Section
Disciplines: Lighting; Education; Props; Imagery; Design
Assistant Professor in Scenography and Fine , graduated from the University of Leeds, UK, and currently works at The Higher Institute of Dramatic Arts in the Stage Design Department of Kuwait.
Ajury member in many international festivals, as well as a member of The International Organization of Scenographers, Theatre Architects and Technicians (OISTAT).
Currently one of LAPA's Executive Board members.

https://twitter.com/dralhajri