BACKSTAGE ACCESS PRODUCTION EXPO
March 4 - 6, 2019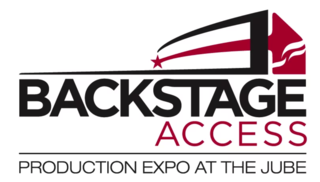 Sessions
Take a look at the current sessions offered in Edmonton this year.
The seminars in audio, lighting, video, wardrobe, stage and production management are presented by industry production personal with years of experience.
Trade Show 
See this year's exhibitors and find out more information with a link to their website.
It's all at the Jube...
This year, Backstage Access will be in Edmonton at the Northern Alberta Jubilee Auditorium. www.jubileeauditorium.com
If you would like to join their mailing list for 2019, please send your information to tkoll@albertajubileesociety.ca.
Registration is OPEN click here!
March 4-6
Northern Alberta Jubilee Auditorium
Edmonton, Alberta