WELCOME TO OUR NEW MEMBERS // BIENVENUE À NOS NOUVEAUX MEMBRES
STUDENT //
ÉTUDIANT
Sabrina STRACE
Mount Allison University
Sackville, NB
INDIVIDUAL //
INDIVIDUS
Russell AULT
Edmonton, AB
Trevor DOLTER
Bittern Lake, AB
PROFESSIONAL // PROFESSIONNEL
Alain DONDO
Winnipeg, MB
NEW JOB POSTINGS // NOUVELLES OFFRES D'EMPLOI 
---
---
SPOTLIGHT ON OUR CONTRIBUTING MEMBER // PLEINS FEUX SUR  NOTRE MEMBRE BIENFAITEUR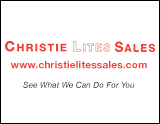 ---
RENEW YOUR MEMBERSHIP & BE CONNECTED
Why? Because CITT/ICTS members
Share Best Practices
Are Professional
Stimulate Communication 
Encourage Education
Thank you for renewing your CITT/ICTS membership

As you know, membership support is essential to the sustainability of CITT/ICTS.
We thank you for renewing your membership and supporting CITT/ICTS.
*** This is the most sustainable way to renew as we have reduce the postal mailing of membership renewal notice in effort to reduce the use of paper and to reduce mailing cost. 
---
RENOUVELLEZ VOTRE ADHÉSION ET SOYEZ CONNECTÉ
Pourquoi? Parce que les membres CITT/ICTS 
Partagent les pratiques d'excellences
Valorisent le professionnalisme
Stimulent la communication 
Encouragent l'éducation 
Comme vous le savez déjà, la pérennité de CITT/ICTS dépend largement du soutien des membres.
Nous vous remercions de renouveler votre adhésion et de soutenir CITT/ICTS.
*** C'est la façon la plus écologique de renouveler puisque nous avons diminué l'envoi postal des avis de renouvellement de l'adhésion dans nos l'efforts de réduire l'utilisation de papier et de réduire les coûts d'envoi. 
---
ARE YOU CONNECTED WITH CITT/ICTS?  
Stay connected with the help of CITT/ICTS RSS newsfeed available on the 
CITT/ICTS website
.  Go to the website and click on the
orange RSS logo
  that can be found on the bottom of the homepage, in the forum section and on the Job Board page. And of course, you can follow us on 
Facebook
 and 
Twitter
 !
---
ÊTES-VOUS  BRANCHÉ AVEC CITT/ICTS?
Restez branché grâce aux flux RSS CITT/ICTS disponibles sur le 
site CITT/ICTS
. Allez sur le site, et cliquez sur les 
logos orange RSS
  que l'on retrouve au bas de la page d'accueil, sur les pages du forum et la page d' offres d'emploi. Et bien sûre, vous pouvez toujours nous suivre sur 
Facebook
 et 
Twitter
 !
---
CITT/ICTS NATIONAL OFFICE // BUREAU NATIONAL CITT/ICTS
Montréal QC 
H2T 2T3 Canada
August 12, 2016 // 12 août 2016
Bonjour [[First_name]]
Here is CITT/ICTS's recent news, including:
Voici les nouvelles récentes de CITT/ICTS incluant:
CITT/ICTS is hiring! CITT/ICTS désire embaucher!
CITT/ICTS Rendez-vous 2016
What's new with members and the industry // Quoi de neuf avec les membres et l'industrie
Latest News Items ESTA Standards Watch // Nouvelles récentes veille des normes ESTA
Upcoming events // Événements à venir
Job postings & Forum comments, // Offres d'emploi et commentaires forum
Spotlight on our Contributing members // Pleins feux sur nos membres Bienfaiteurs
Enjoy the reading and have a great weekend! 
Bonne lecture et bonnes fin de semaine! 
---
 

 

 

We're hiring a Coordination Assistant! 

We are currently seeking an exceptional person who will share our mission and contribute to the growth of the organisation. 

 

Deadline for applications is

Wednesday, August 17, 2016.

Please share with your network! 

 

On désire embaucher un(e) assistant(e) à la coordination! N

ous sommes présentement à la recherche d'un personne d'exception qui saura soutenir la mission de l'organisme et contribuer à son essor.  

Date limite pour soumettre votre candidature est le mercredi 17 août 2016.  

Merci de partager dans votre réseau! 

______________________________________________________________________
CITT/ICTS RENDEZ-VOUS 2016
Winnipeg MB, August 18-20 août

RENDEZ-VOUS SOCIAL EVENTS


Wednesday

August 17

Thursday

August 18

Saturday

August 20

Meet & Greet

Junk challenge

6:00 p.m. - 11:00 p.m.

140 Rupert Avenue

Swag Bingo

7:00 p.m. - 11:00 p.m.

120 King Street

 

CITT/ICTS Cocktail

Reception & Annual

Awards Banquet 

5:30 p.m. - 11:00 p.m. 

2 Lombard Place

The CITT/ICTS Awards Banquet, on the closing night of the Rendez-vous annual conference, will be held at the Fairmont Winnipeg hotel. CITT/ICTS is thrilled that, as part of this special evening, we will host a very special viewing of

 

"CBC and The Tragically Hip present

'The Tragically Hip: A National Celebration'".

 

The concert, live from Kingston, ON will be broadcast on Saturday night August 20. 

This historic Canadian rock moment will start at 7:30 p.m. CST, following the CITT/ICTS cocktail reception and awards presentation. 

 

______________________________________________________________________

Friday August 19 is a free night for delegates to explore and discover the city. 

However, two social events are being planned, that you can choose to join:

Great Ladies of the Backstage Happy Hour at PEG Beer Company from 5:30 p.m. to 7:30 p.m. (please note that there is limited seating and the ladies have priority!) 
ADC's Winnipeg WingDing from 8:00 p.m. to 11:00 p.m. meeting in the lobby of the Fairmont Winnipeg
---
NEWS FROM MEMBERS AND THE INDUSTRY //
NOUVELLES DES MEMBRES ET DE L'INDUSTRIE​
 

________________________________________________________________________

 

// 

 
____________________________________________________________________
LATEST NEWS ITEMS ESTA STANDARDS WATCH //
NOUVELLES RÉCENTES VEILLE DES NORMES ESTA

News items include: // Les nouveaux items incluent:
Two New ESTA Standards Published, Two Drafts in Public Review

Call for Applications: ISO Is Seeking a New Secretary-General

Guidance and Required Inspections on UK Suspended Plaster Ceilings

WTO TBTs: Canadian radio communications and Korean electromagnetic compatibility
ANSI Public Reviews: Portable bench grinder safety, low voltage system safety for suspended ceilings, and more
BSI Public Reviews: Daylight of buildings, personal fall protection anchor systems, and technical product documentation
CSA Public Reviews: CEC amendments, anchorage connectors, and fall arresters & vertical lifelines
New ANS Projects: Building code compliance of spray polyurethane foam, scaffolding standards, and more

Final Actions on American National Standards

Draft IEC & ISO Standards

Recently Published IEC & ISO Standards

TSP Meeting Schedule: LDI meeting schedule announced!

Investors in Innovation: One new! Thank you!

 
The archive of all the 
Standards News and Standards Watch
 issues back to the beginning of 2011 is
available here
. 
// Les archives
des nouvelles sur les normes et les veilles de normes
 depuis le début de 2011 sont 
disponibles ici.
____________________________________________________________
UPCOMING EVENTS //
ÉVÉNEMENTS À VENIR
_________

AUGUST

 
 
 

 

August 15-17, 2016

at the Royal Manitoba Theatre Centre 

(Pre-Conference Event)

____________________________________________________________

 

August 30 - September 2, 2016

Meyer Sound and the CITT/ICTS Alberta Section will be offering 2 fantastic seminars this summer at the Jeanne and Peter Lougheed Performing Art Centre in Camrose. 

 

//

 

Du 30 août au 2 septembre 2016

Meyer Sound et la Section Alberta de CITT/ICTS offrent deux ateliers cet été au Jeanne and Peter Lougheed Performing Arts Centre à Camrose. 
____________________________________________________________

_______________

SEPTEMBER

 
 
 
 

Rendez-vous technique des arts de la scène 2016

 

Profitez de cette occasion pour améliorer et développer vos connaissances le 

7 et 8 septembre

 à la 

Salle Albert-Rousseau

.

 Visitez le site web

 pour plus d'information. Présentez en collaboration avec CQICTS.

//

Take advantage of this opportunity to improve and develop your skills on 

September 7th and 8th

 at the 

Salle Albert-Rousseau

.

 Visit the website 

for more information. Presented in collaboration with CQICTS
---
THANKS TO OUR CONTRIBUTING MEMBERS 
MERCI À NOS MEMBRES BIENFAITEURS